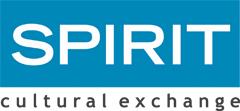 Spirit Cultural Exchange
J-1 Visa Sponsor
Spirit Cultural Exchange is designated by the United States Department of State as a BridgeUSA J-1 Visa Program Sponsor for the Summer Work and Travel, Internship, Trainee, and Teacher Programs. As an organization with over 20 years of experience responsible for monitoring thousands of J-1 visa participants each year, we understand power of cultural exchange.
Our mission is to encourage young people from a variety of cultures and backgrounds to take advantage of the extraordinary benefits of international exchange. Through travel, work experience and the sharing of ideas and perspectives, Spirit participants gain a better understanding of themselves and the world around them – working together to develop a "spirit" of international peace and understanding.
Staffed by professionals with many years of experience in cultural exchange, Spirit provides program participants with the personal attention and extra support necessary to make each experience the best it can be.
Spirit is a member of the Alliance for International Exchange and WYSE Travel Confederation.
Senior Management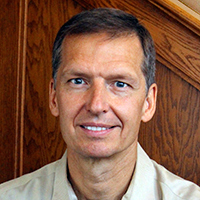 Rich Baader
CEO & Co-Founder
Rich received his MBA in Marketing from Northwestern University and Bachelor's Degree in Finance from the University of Illinois. Prior to founding Spirit, Rich was a Vice–President of Finance for several divisions of Kraft Foods. Rich enjoys traveling with his family, as well as physically and emotionally challenging activities like mountain climbing, Toughmudder races and fatherhood.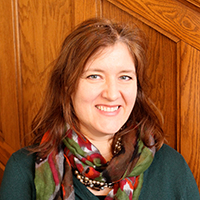 Kathleen Gault
President and Co-Founder
Kathleen received her Bachelor's Degree in German and Commercial Studies from the University of Illinois where she studied in Denmark and worked in Germany on exchange programs. Both life-changing exchange experiences set her on a cross-cultural path of no return. Prior to founding Spirit, Kathleen worked in advertising and other areas of cultural exchange.  Kathleen speaks German and enjoys yoga, traveling and spending time with her family.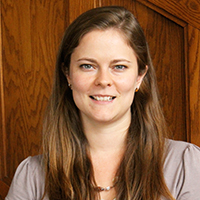 April Bakke
Vice President of International Business and Compliance
April is a graduate of Concordia College with a Bachelor's Degree in Communications and Russian. She spent a semester abroad in St. Petersburg, Russia studying Russian language and culture and lived with a host family. She enjoys traveling abroad as much as possible and trying out challenging recipes in the kitchen.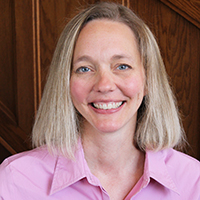 Michelle Chapman-Rienstra
Vice President of Account Services and Operations
Michelle graduated from Indiana University with a Master's Degree in East Asian Studies and received her Bachelor's Degree in Human Development and Social Relations with a focus in Japanese Studies from Earlham College. Michelle lived and worked in Japan for eight years as a teacher and director of an international community center. Michelle cares deeply about local community advocacy and international education.  She also loves reading, cooking international dishes and travelling anywhere with her family.