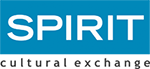 Get Started with Spirit
If you are interested in participating in one or more of Spirit's programs, please complete and submit an application below in the appropriate tab; a Spirit team member will contact you.
Or call Spirit now at 1-800-390-0978. Our office is open Monday–Friday, 9 AM – 5 PM CST.