Spirit's Culinary Interns take their careers to the next level by learning skills at luxury U.S. hotels and resorts while experiencing U.S. culture firsthand. Interns experience a whole range of kitchens and styles—from pastry to charcuterie, steaks, and sushi. Considering a culinary internship in the USA? Following is more insight into culinary internships in the U.S.
Types of Culinary Internships
During your culinary internship in the USA, you will closely follow a training plan built unique to you, to ensure you are exposed to several areas of fine-dining culinary operations. You may spend time in the following areas: 
Advanced knife skills
U.S. plating best practices
New dish preparations
Banquet event production
Menu planning
Ordering/inventory management
Customer service
Kitchen management
The J-1 Internship Program is different from a work visa because you will receive bona fide training that will enhance your culinary skills, improve your professional English fluency and future career prospects, as well as introduce you firsthand to the people and culture of the United States.
Here is what some of Spirit's former Culinary Interns have to say about some of the skills they learned:
"I got to learn managerial skills and leadership skills. Got to learn more about the functions of the kitchen developed more knowledge and skills." – Yash K., Culinary Trainee

"I learned new cooking methods." – Deseree D., Culinary Trainee

"I have learned to categorize the ordering of fish and I can now easily tell the difference of the quality of the fishes." – Revita B., Culinary Trainee

"Front sauté is one of the hardest stations to master. Being able to oversee such station has taught me to see a station differently." – Severina O., Culinary Trainee

"Learned to prepare signature soups and their accompaniments, Different sauces, techniques involved in fine dining production." – Manikanth P., Culinary Trainee

"I learn so many things about culinary like how to manage food cost, and I learn so many different types of cuisine mostly American food, Mexican, Italian, Chinese." – Lalitsingh K., Culinary Trainee
Some Destinations for a Culinary Internship in the USA
Spirit partners with a variety of 4 and 5-star luxury properties across the United States, each in a unique location for you to call your home away from home. Some of our culinary internship destinations include:
Marco Island, Florida
Marco Island is just a short ride to the Florida Everglades–a massive wetlands preserve–and close to the high-end city of Naples. This island on the Gulf Coast offers luxury resorts, beautiful beaches, and lush parks. Marco Island's tropical climate and proximity to the ocean make it a popular place for Culinary Interns.
White Sulphur Springs, West Virginia
White Sulphur Springs, West Virginia is a charming rural community founded in 1909 and named for the large, clear White Sulphur Spring. You can experience a fun outdoor vibe at the various shops and restaurants along downtown White Sulphur Springs' Main Street. Culinary Interns have also enjoyed attending local events, such as the West Virginia State Fair.
Naples, Florida
Naples, located on the Gulf of Mexico in Southwest Florida, is famous for its high-end shopping, culture, and sophisticated dining. But Naples is also a destination that appeals to nature lovers and beachgoers. Fifth Avenue South and Third Street South are the focal points for Naples shopping in the historic downtown area, with numerous art galleries, clothing boutiques, and home decor shops.
Miami, Florida
Miami is one of Florida's–and the world's–most popular vacation spots. From its beautiful beaches to its unique multicultural neighborhoods, Miami offers a variety of experiences for Culinary Interns who enjoy the arts and a vibrant nightlife scene. With its sunshine, sparkling bodies of water, and lush parks, Miami is ideal for nature lovers as well.
Pinehurst, North Carolina
While Pinehurst is known as a famous golf destination, The Village of Pinehurst is a beautiful New England-style village with original buildings that are still in existence and can be toured today. The Pinehurst Greenway Trail system features more than 4 miles of walking and bicycle trails and winds throughout The Village. Located in the center of the Village are several unique boutiques and gift shops.
Special Tip for Culinary Interns: While training in a big city can be very exciting, many Culinary Interns have enjoyed spending their programs in more rural areas. Small towns can offer nearby hiking trails, scenic natural views, and friendly, safe communities. Many consider this experience to be a taste of true American culture! 
Culinary Internship Housing
Housing options for Culinary Interns will vary based on the Host Company and community. Some Host Companies provide their own housing (which may vary from dorms to apartments), but it may be up to the participant to identify their own housing (typically, local apartments). If that is the case, you will be encouraged to investigate housing options and attempt to secure long-term housing before you arrive for your culinary internship in the USA. Spirit provides each participant with information about local short and/or long-term housing options in the Premium Offer.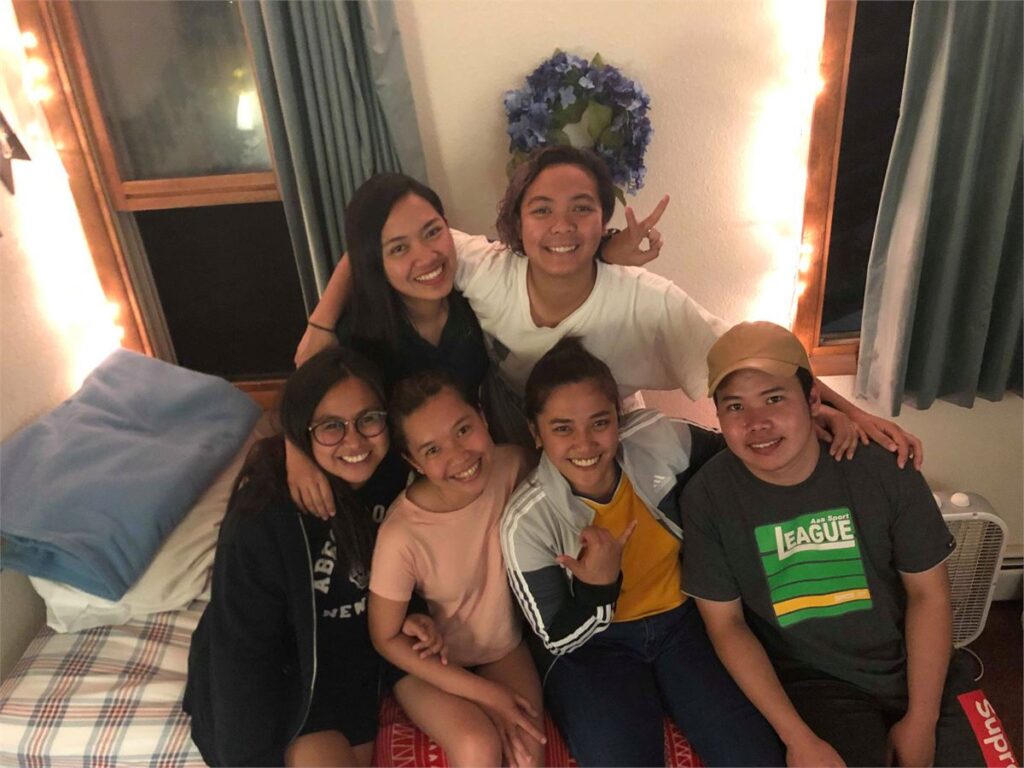 Don't Forget to Have Fun!
While a culinary internship in the USA offers you the opportunity to gain professional experience in an American work environment, Spirit's program is also designed to encourage you to take advantage of the extraordinary benefits of international exchange. What's the best way to achieve this? By having fun! 
As a required part of the culinary internship, Spirit participants must participate in at least two cultural activities per month. Some Host Companies will offer a variety of activities throughout your program that may count towards this requirement. You can also ask colleagues and local friends what they recommend learning more about in their community and way of life. Examples of cultural activities include "potluck" dinners with Americans, visiting a local museum, or attending a local parade! 
Sightseeing also can be done on your days off and is a great way to see some of your state's attractions, landmarks, and National or State Parks. For example, a Culinary Intern in Marco Island, FL might spend a few days off visiting Everglades National Park, Miami, or Walt Disney World! 
Here are a few cultural activities that our former Culinary Interns have shared with Spirit:
"I went to the Waterside Shops mall to look around and reward myself by shopping. We also ate at Restaurant Bonjour, a French restaurant in Pine Ridge, Naples." – Julienne S., Marco Island, FL

"I went to Bobcock State Park in West Virginia to see the beauty of nature during winter season. I also went to New York to experience the city. It was a great experience and a memory to remember." – Twitchelle Z., White Sulphur Springs, WV

"I had a great experience of a Halloween party near my place. I was also able to visit The Bass art museum located here in Miami." – Glaiza S., Miami, FL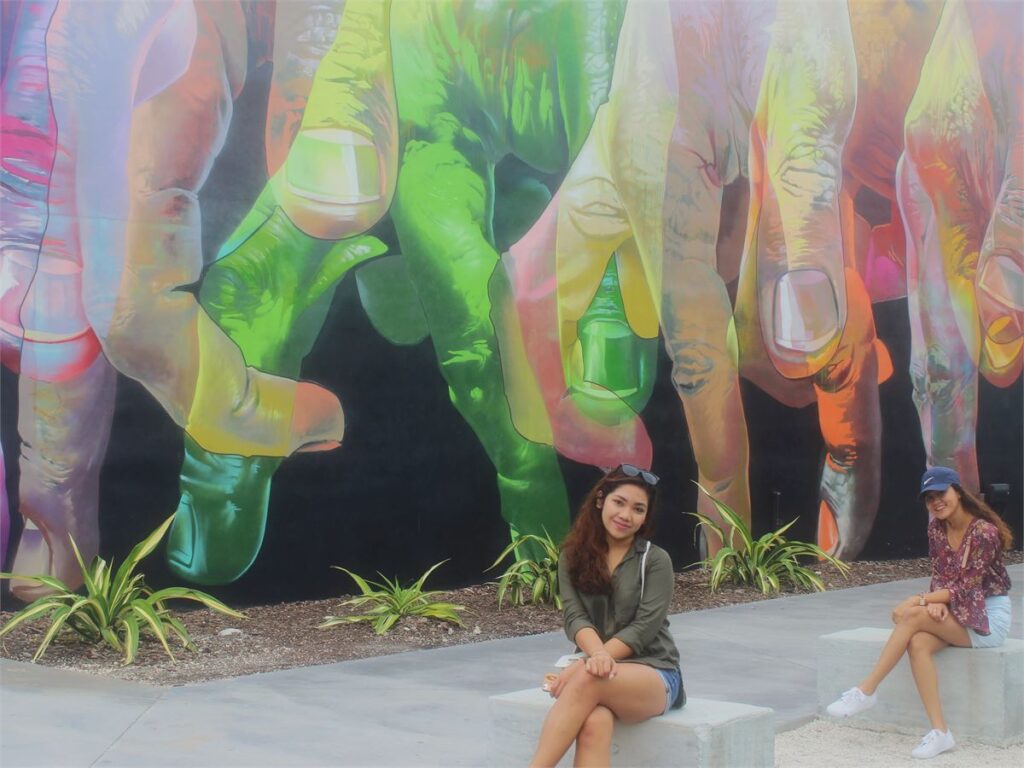 ---
If you'd like to learn more about being a Culinary Intern, please visit www.spiritexchange.com/travel/intern-and-train-in-the-us.