I would like to take this opportunity to thank Spirit Exchange for sponsorship to participate in this training program. My experience was very amazing and rewarding. I gained valuable insight of the hospitality and hotel management.
My Host Company team was very welcoming, friendly, helpful and supportive, in fact it was pleasure being part of their creative team.
I worked on different projects which enable me to experience numerous aspects of supervisory, team work skills, building the confidence, managing skills and improvement of my English language. These build me enough to manage the entire front department for couple of months.
I got myself involved in cultural activities which was very amazing and incredible. In fact, I learned a lot from these cultural activities which change my ideas and perception about certain things in very good way and helpful.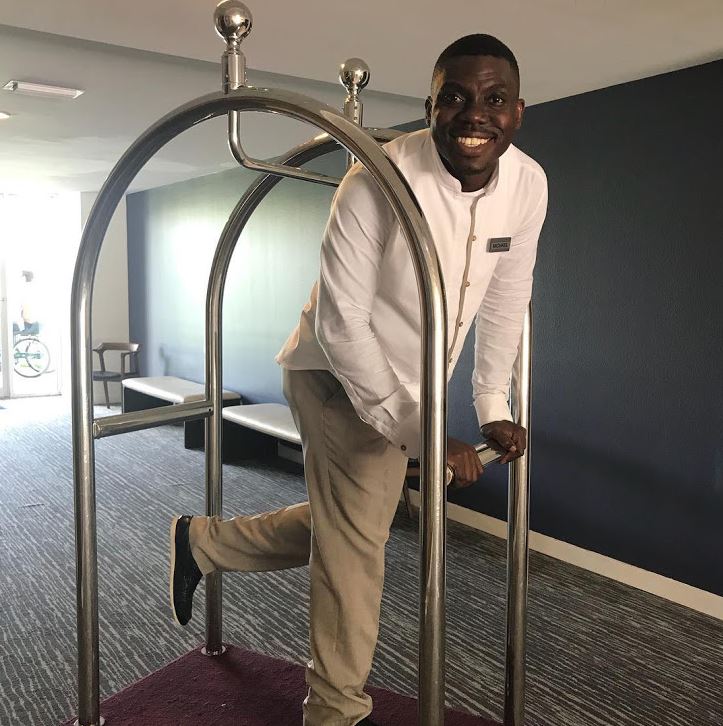 I love and I always like to help, I volunteer at Give Kids the World at leisure times, and I also buy foods for poor people, sometimes I buy the gifts card from Dollar Tree for them. These activities also give me ideas of setting up Charity organization called "Care for the World" to support poor kids and homeless people. I just want to change life and revive potentials.
I traveled to 12 states including Florida. Each state comes with its unique landscapes and weather. Well I like it in Florida because of the weather there. I will never see myself living in the Midwest because of the weather.
Overall my experience in the States was amazing and I am extremely grateful for this opportunity. I am hoping and wishing to get the opportunity to be there soon to develop more in my career field and to setup my charity organization.
– Michael B., Ghana
Special thanks to Michael for sharing his awesome photos and experience as a J-1 Intern! If you have photos and a story to share, contact Spirit. We'd love to hear from you!
Check out more of Michael's photos below: