Spirit staff picked up the participants from their housing at 10AM on both days, using a shuttle bus provided and operated by Wilderness at the Smokies. Our driver Roy safely got us to and from the national park and participants' housing both days.
We distributed lunch, snacks, and water bottles to all participants for the hike, and we provided Spirit bags and sunglasses for participants who needed it. Once we arrived at Great Smoky Mountains National Park, we found a picnic area to sit, eat our lunches, and discuss safety precautions for our hike. We also provided sun screen and bug spray.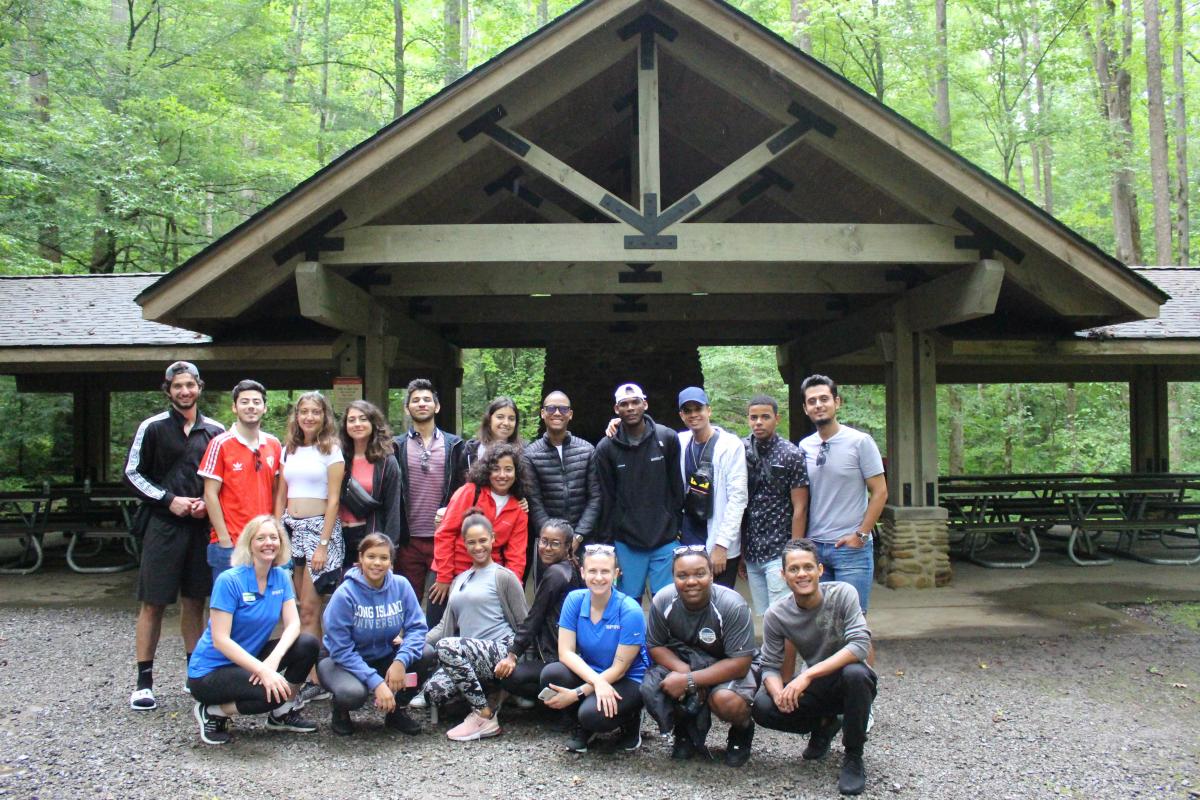 We hiked the Smokies for 2-3 hours with both groups. We took a lot of photos, learned new phrases from everyone's native languages, and got to learn about their experiences thus far in the United States.
The first hiking group on Tuesday got to visit old cabins that were used in the national park over 100 years ago. The second hiking group on Wednesday hiked further, and we were able to visit a beautiful waterfall. Overall, it was an incredible trip, and we were so happy to experience the Smoky Mountains with our participants.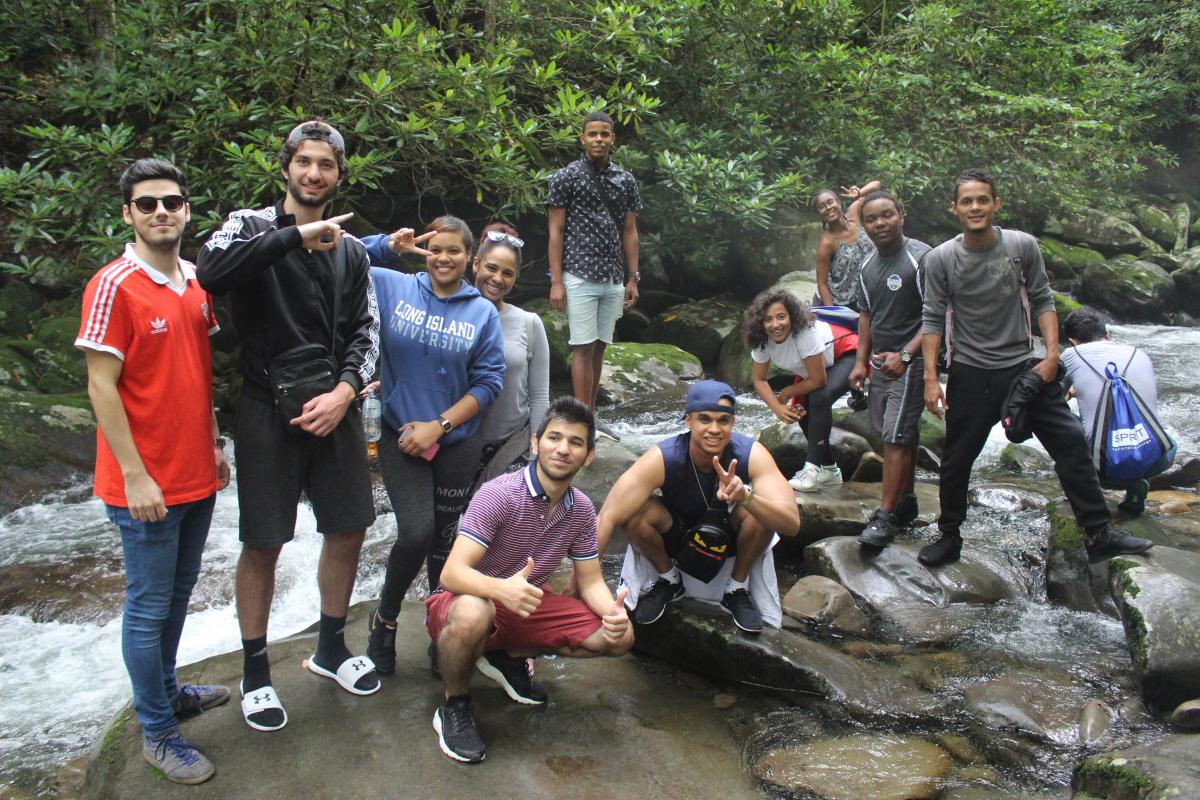 Be sure to check out a few of our other photos from both days of the hike: