Gloria and I first traveled to Rapid City and held a cultural activity for all the participants in that location. Originally, we planned to meet at a city park for an outdoor movie and pizza. However, the forecast for that evening was rain, so we decided that morning that we should go with the rain plan—bowling and pizza. The event was from 6:30 pm to 8:30 pm, and 73 participants showed up. We were surprised by how many came, especially with the change of plans!
We made sure to order lots of pizzas, and the bowling alley set up more lanes for us. Overall, we were happy it was such a great turnout. The participants were from China, Colombia, Jamaica, Mongolia, Thailand, Turkey, and Russia.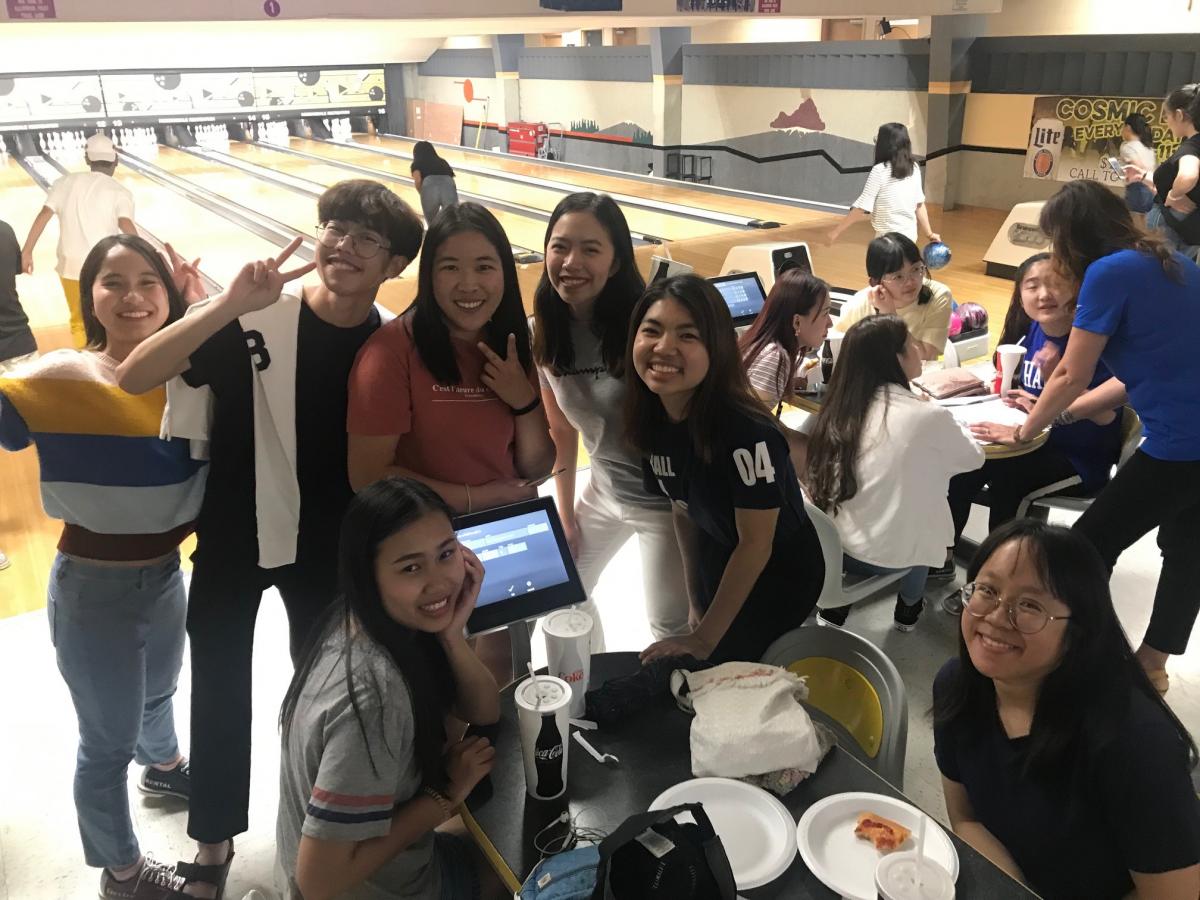 Most of the participants had never bowled before, so it was a true cultural exchange experience with lots of learning and laughs! Gloria and I moved through the lanes and spent time with each group, talking to each individual participant about how their summer is going and asking about any concerns or questions they have. We heard some concerns here and there but also lots of fun stories, and we witnessed lots of participants meeting each other for the first time and having a great time together.
Later in the week, we hosted a pizza party outside at a hotel in the town of Deadwood. It was a very nice setting next to a stream, and there was a fire pit where were going to make s'mores. However, the rain thwarted our plans once again. Even though we started the party outside, we had to quickly move inside when the weather turned on us. We made the best of it and finished our pizza inside.
Thirty participants came to the party, socialized, and met new friends. There were lots of people introducing roommates to new friends and coworkers. The participants were from China, Jamaica, and Turkey. They loved taking photos by the stream, eating pizza and chocolate, and chatting.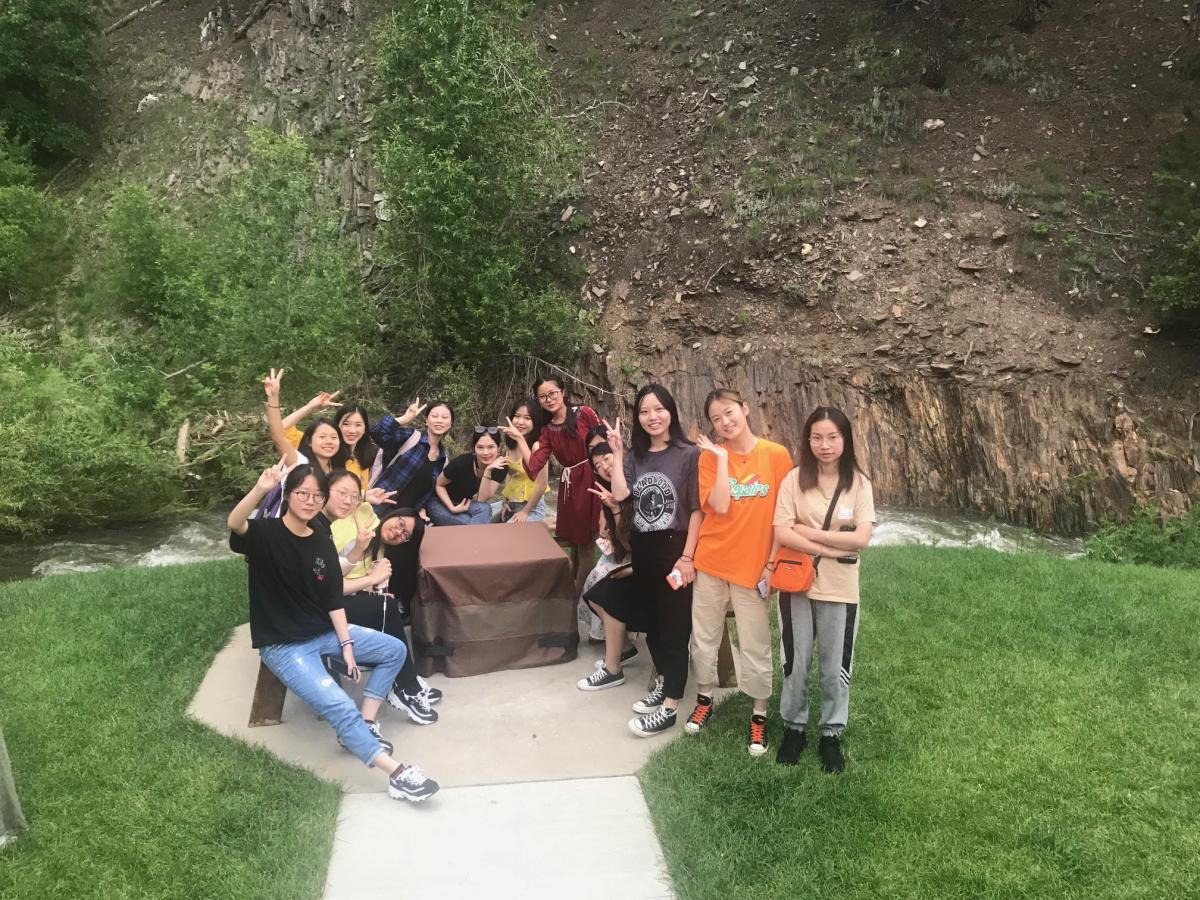 Several employers also attended the party, and one of them invited the Mayor of Deadwood to come. The Mayor and his family stopped by to meet everyone and hear about how the summer was going. He also made a heartwarming speech to the participants, letting them know how crucial they are to Deadwood and welcoming them as part of the Deadwood family.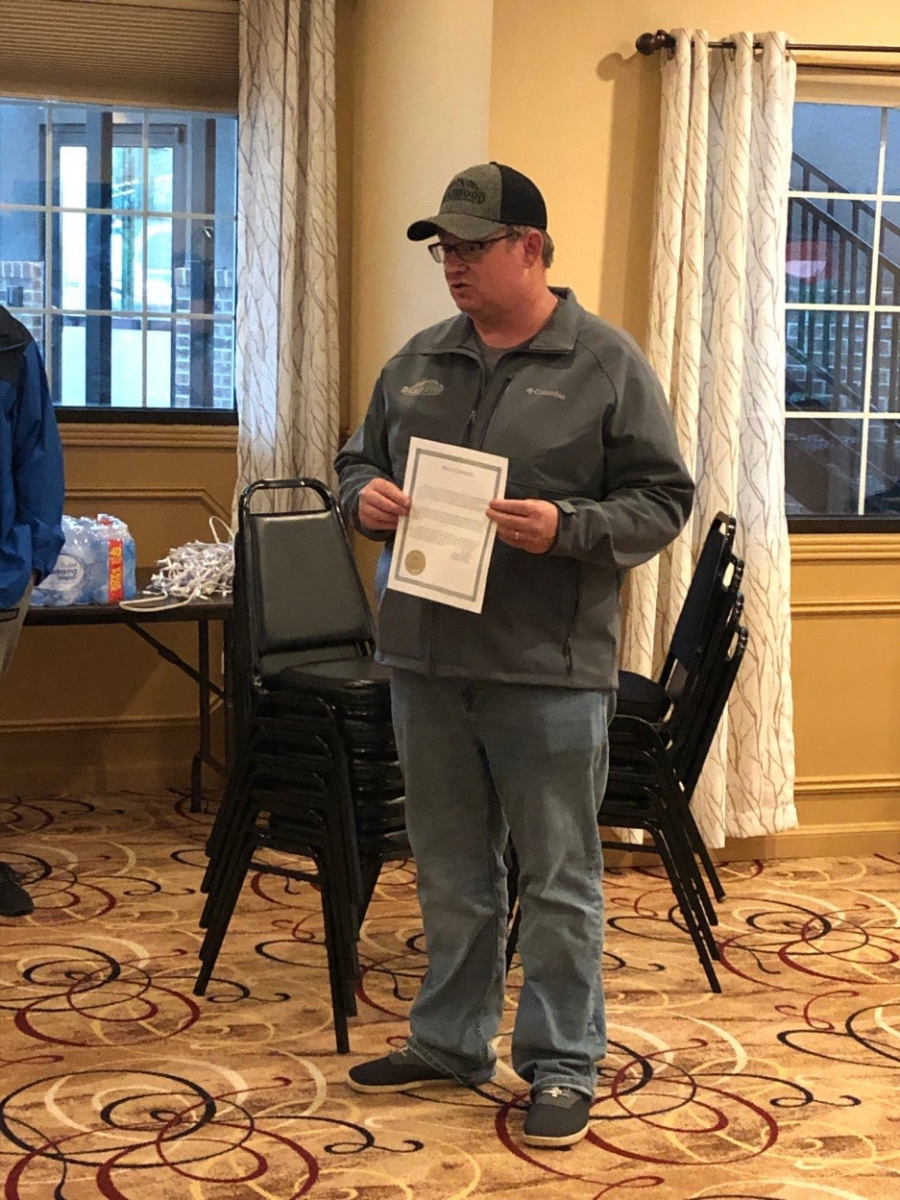 He invited them to come to him with any concerns or problems they may be experiencing. He also proclaimed the day International Exchange Day in Deadwood and came with a written proclamation to hand to each of the participants. We ended the evening with lots of group photos. It was an inspiring end to a wonderful trip.
Be sure to check out a few of our other photos below: