Aloha everyone,
I can't believe my training is already 10 months over.
On Earth Day, I did Bank Cleanup with my Host Company Kyo-Ya Management and Kaimuki High School students! After cleanup, we prepared lunch for them.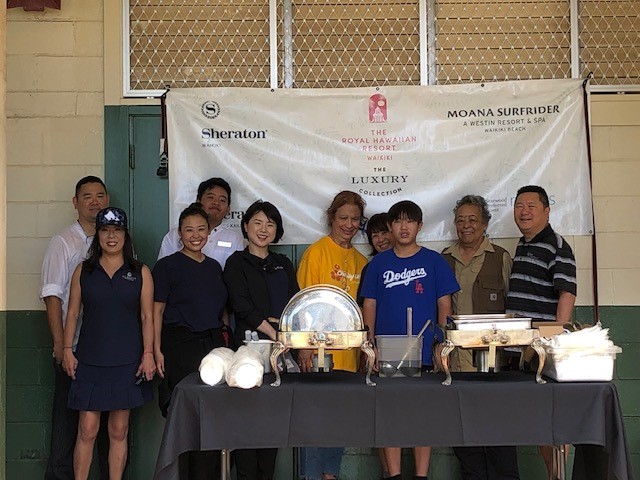 I don't know how many people participated in this event… but there were a lot!
Every year our Host Company Kyo-Ya serves their lunch. It was great.
Please enjoy the pictures of this great event!
Mahalo,
Inhye P.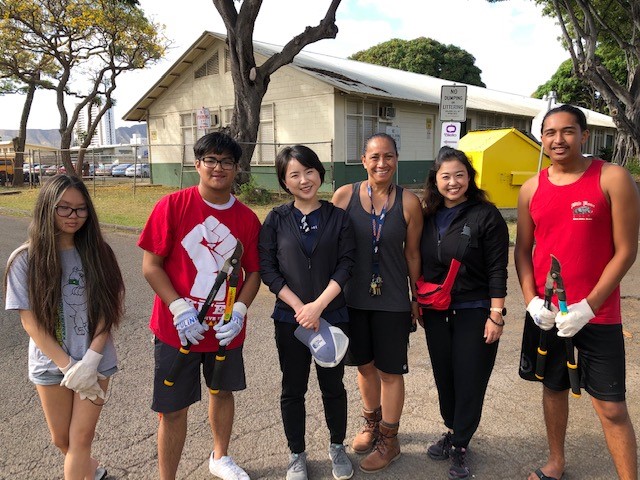 Special thanks to Inhye for sharing her story and experience cleaning up the Ala Wai Watershed! If you have photos and a story to share, contact Spirit. We'd love to hear from you!