CCUSA, a U.S. State Department Designated J-1 Visa Sponsor, and the Frisco International Student Outreach Program (ISOP) group recently held the third annual J-1 Welcome Night in Frisco, Colorado. Any J-1 participant in the area was invited to attend, as well as their sponsors and employers.
According to the J-1 Visa government website, ISOPs are "community support groups that provide support to Work and Travel exchange visitors and assist in providing a safe and successful experience for those exchange visitors who temporarily live and work in their local community, building a sense of comfort and belonging. These community groups identify systemetic issues and concerns in their area, find solutions, and coordinate forums to educate the community and businesses regarding the Work and Travel program."
There are 29 groups throughout the country in multiple states. These community organizations are led by local businesses, charity organizations, churches, individuals, or the chamber of commerce, and they are often partnered with a sponsor.
Because Spirit is part of the Frisco ISOP group, representative Austin went to the welcome event to meet our participants, help out where needed, and check in to see how the program is going. This event allowed exchange visitors in Colorado to enjoy free food while meeting other exchange visitors in the area. It's also a great way to provide participants with local resources. Thanks to fellow sponsors like CIEE, the night was a huge success with a total of 200 attendees.
During the evening, there was a raffle, and the grand prize was a two-night stay at a local hotel. With events like this, the Frisco community is able to support participants in a way that is fun as well as informative. Spirit is proud to be part of such a lively and helpful community.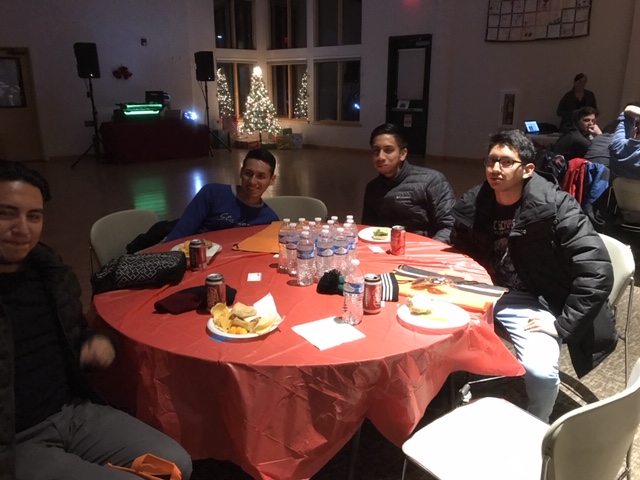 Thanks to CCUSA and the Frisco ISOP group for organizing such a great event!
Click here to learn more about Work and Travel Community Support Groups.