Spirit teamed up with four other J-1 sponsors to organize meetings with various Members of Congress across Wisconsin throughout the week. Christina led a meeting in Madison, Wisconsin, with Congressman Mark Pocan, whose district includes part of the Wisconsin Dells. Congressman Pocan expressed support of cultural exchange programs and awareness of the economic impact that J-1 programs have on the Wisconsin Dells. Spirit and other sponsors invited Wisconsin Dells host employers to attend the meeting and Congressman Pocan enjoyed speaking with his constituents and learning more about the benefit from cultural exchange and enrichment it brings to their community.
In Illinois, Greenheart Exchange organized meeting with several members of Congress. First was a meeting at the office of Senator Tammy Duckworth. Duckworth's staffers at the meeting specialized in education and immigration/foreign relations. They were each extremely supportive of international exchange and offered their support for the various programs and organizations that meeting attendees represented.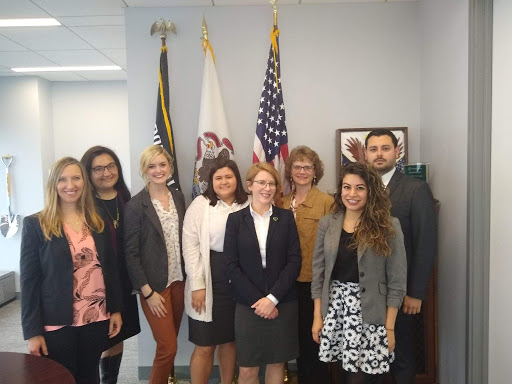 There were plenty of stories to share about individual cultural exchange experiences and the lives that have been impacted by exchange programs in Illinois, from high school students to professional trainees.
Congressman Danny K. Davis also took the time to meet with the group of sponsors. It was exciting to hear the ways that Davis had personally benefitted from cultural exchange programs both as a young person and throughout his long career as a Representative of Illinois 7th district. He was very generous with his time and hopes to attend the Chicago Exchange Day event in August.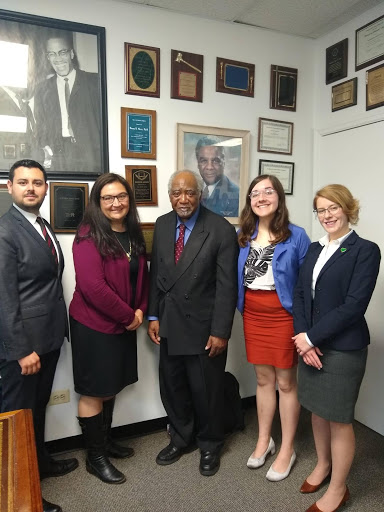 While Advocacy Day focuses on the national impact of exchange programs, Exchange Week in the District highlights the value of cultural exchange on a more local level. To see more of the advocacy meetings that took place all across the country, be sure to check out the Alliance for International Exchange Twitter page!