This year is Spirit's 20th anniversary as a designated BridgeUSA J-1 visa sponsor. To celebrate, Spirit is sharing inspiring alumni stories submitted to our "Spirit Alumni: Where Are They Now?" contest, demonstrating first-hand how our participant exchange experiences contribute to a "spirit" of international understanding in the world. This story was submitted by Juanita A. from Jamaica, who shared her story about her J-1 Work & Travel experience in the USA. Juanita learned about new cultures from her Work & Travel friends and plans on becoming an attorney. Here's what she had to say:
My Work & Travel Experience in the USA
My name is Juanita. In 2019 I visited Arnolds Park, Iowa. I had an amazing experience from the Work and Travel program.
Firstly, it was my first time travelling to the United States and I am very grateful to the program for this opportunity. I also met and maintained many friendships all over the world from countries such as Mongolia, Turkey and the Dominican Republic. I engaged with people I would not have met had I not gone on the program.
The cultural exchange program created a melting pot. I came to discover that a multitude of similarities existed between us all. Along with cultural exchange, it also allowed me to understand that no matter one's background, we're all merely trying to figure out life. This realization is extremely important; as we saw everyone simply as human beings taking the first step towards unity.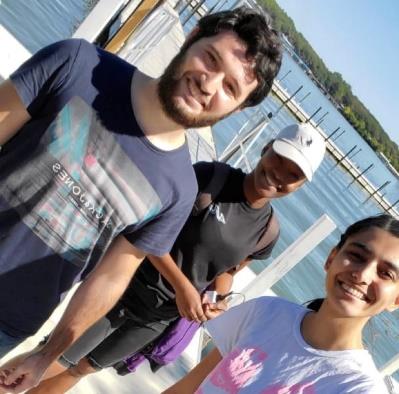 Sharing our cultures allowed us to become open and tolerant to new things. So, I saw the cultural exchange as providing an opportunity to know other cultures which opened my eyes to different viewpoints making me empathetic toward people from other cultures and traditions. It also opened my eyes to my own culture, and how dynamic it was and how widely appreciated and loved it was.
Every country has its own way of teaching and molding its citizens. When a student from a particular country travels abroad, they are exposed to alternative approaches to learning, something that they are likely to carry back to their home country and share with their peers. The exposure, thus, not only enhanced my own learning experience, but also of my fellow peers back home, as I shared a plethora of things I had learned on the program.
There is nothing like living on your own, away from home and from the protective gaze of your parents, in a foreign country and for your own personal development. The experience also lead me to improve my self-confidence and self-esteem. It also improved my decision making and independent thinking skills not to mention enhancing my understanding and acceptance of different cultures and perspectives. Staying abroad, even if it was just for the summer, gave me a world view in the true sense of living, and life and cultures.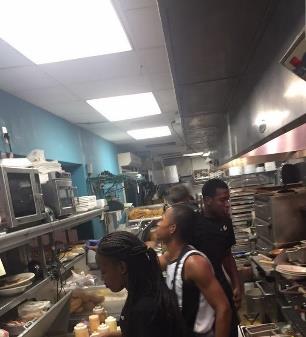 The experience of integrating into a foreign way of life came in handy should I ever decide to work or settle abroad. Moreover, living in such close proximity with a set of people and being on the receiving end of their warmth and hospitality helped me to forge life-long bonds with them.
I would never had met and learned about my new friends from other countries if I had never taken the chance and been given the opportunity that the program gave me.
It was also an amazing and different experience because I got to celebrate my birthday in a new country, and I got birthday greetings from and a post from Spirit which I thought was amazing. I was elated.
What Am I Doing Now?
I attend The Norman Manley Law school, currently in my final year of school where I will become an attorney at law after. The program has helped me in so many ways but the most important of it all, was that I was given a chance on this program to further my education, when I came back. Though the program is a cultural exchange program I was able to come back to Jamaica and help my mother who is a single parent to cover some aspects of my education, and I am forever grateful.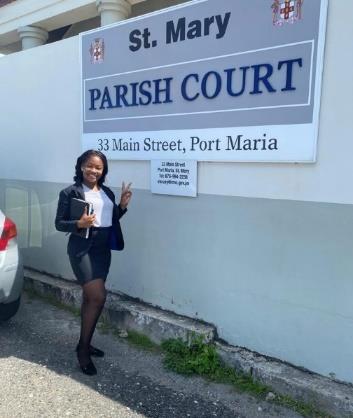 I had an amazing time and an amazing experience.
Thank you Spirit.
Thank you, Juanita!
We think it's awesome that your friendships gave you a new perspective on life and we wish you luck in your future as an attorney!