Here in the U.S., people across the country are dusting off their favorite homestyle recipes, preparing the kitchen, and getting excited for the flavors and scents of Thanksgiving Day next week. Many households will be indulging in "All-American" dishes like stuffing, cranberry sauce, mashed potatoes, and of course, apple pie.
This week at Spirit, however, we indulged in a different kind of feast. As a way to celebrate International Education Week, the office enjoyed an #IEW2018 Happy Hour. Staff members were encouraged to bring their favorite international dishes to share, and everyone spent the end of the day sampling treats from around the world.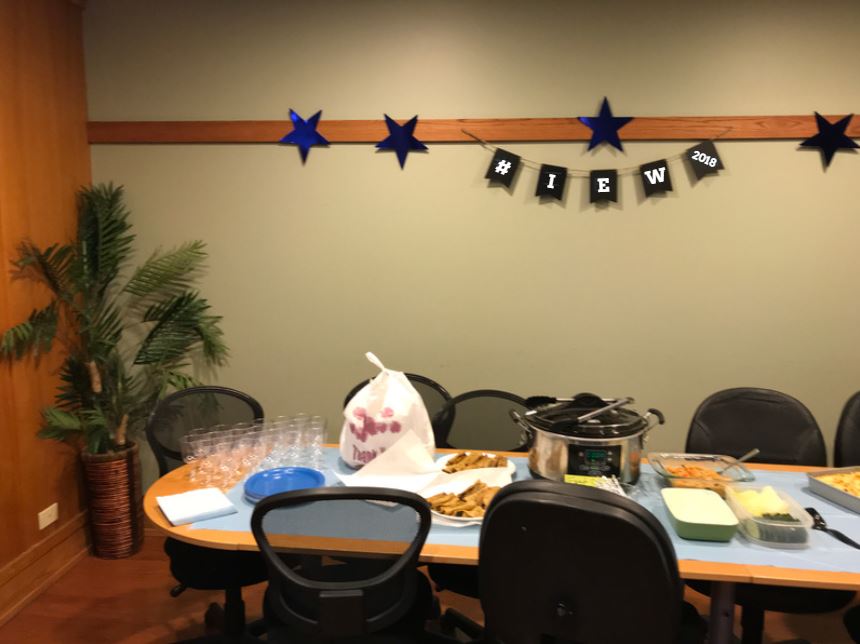 Whether it was food from our favorite local restaurants or a dish from a favorite family recipe, the office kitchen was filled with flavors from all around the world. Our International Happy Hour included:
· Kugel (eastern European)
· Polish sausage
· Wine
· Dumplings (Chinese)
· Baklava (Greek)
· Cheeses (French)
· Taquitos de frijoles (Mexican)
· Tim Tams (Australian)
· Pastelillos de guayaba y quesitos (Puerto Rican)
· Paczki (Polish)
· Sticky rice (Thai)
Some Spirit staff picked their dish based on their own nationality, and others brought favorite foods from their time abroad. It was a great way to learn about the cuisines of a variety of nationalities, and we spent the hour sharing family stories, travel experiences, and enjoying each other's company.
At Spirit, we always love a reason to learn and to celebrate!