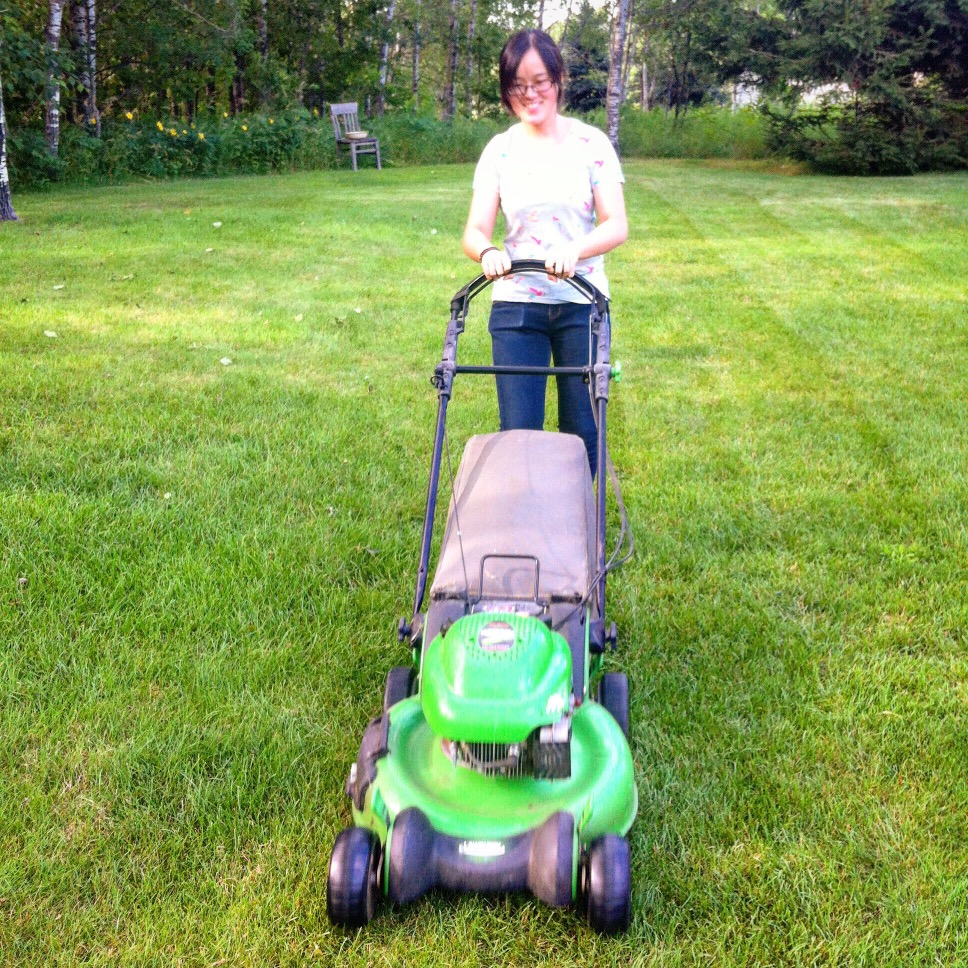 I went hiking with my friends on my birthday. It's relaxing to breathe the fresh air and see the pretty view. Then my friends invited me went to their home to have dinner. They made me a pumpkin pie instead of cake because I'm the big fan of pumpkin pie!
After the meal, they taught me how to mow the lawn. It's a hard work but felt so good when you sit down to look at the beautiful yard.
The weirdest thing is that I started my birthday at Chinese time and ended my birthday on American time, so my birthday lasted for 37 hours! This is the most special birthday of my life.