The Cubs were hoping to inch their way closer to a playoff spot, but unfortunately it didn't work out as the Cardinals beat the Cubs 5-4 in extra innings in what proved to be a nail-biter of a game! Despite the evening's loss, the group had a great time snacking on peanuts and popcorn, learning about America's pastime (baseball!), connecting, and sharing stories on a beautiful night in the city.
All of the participants who joined the fun are current and former architecture trainees from the UK and Spain, who are learning and growing professionally in prestigious architecture firms in Chicago. They enthusiastically shared their experiences of living and training in Chicago and observing the similarities and differences in the working culture between the U.S. and their home countries. The participants talked about exploring the diverse food culture of Chicago's neighborhoods, as well as experiencing summer in the Windy City. They exchanged stories about their opportunities to travel throughout the U.S., including taking road trips to Pennsylvania to see the famous Frank Lloyd Wright designed home Fallingwater in Pennsylvania, exploring Seattle and the Pacific Northwest, and experiencing Times Square in New York for the first time.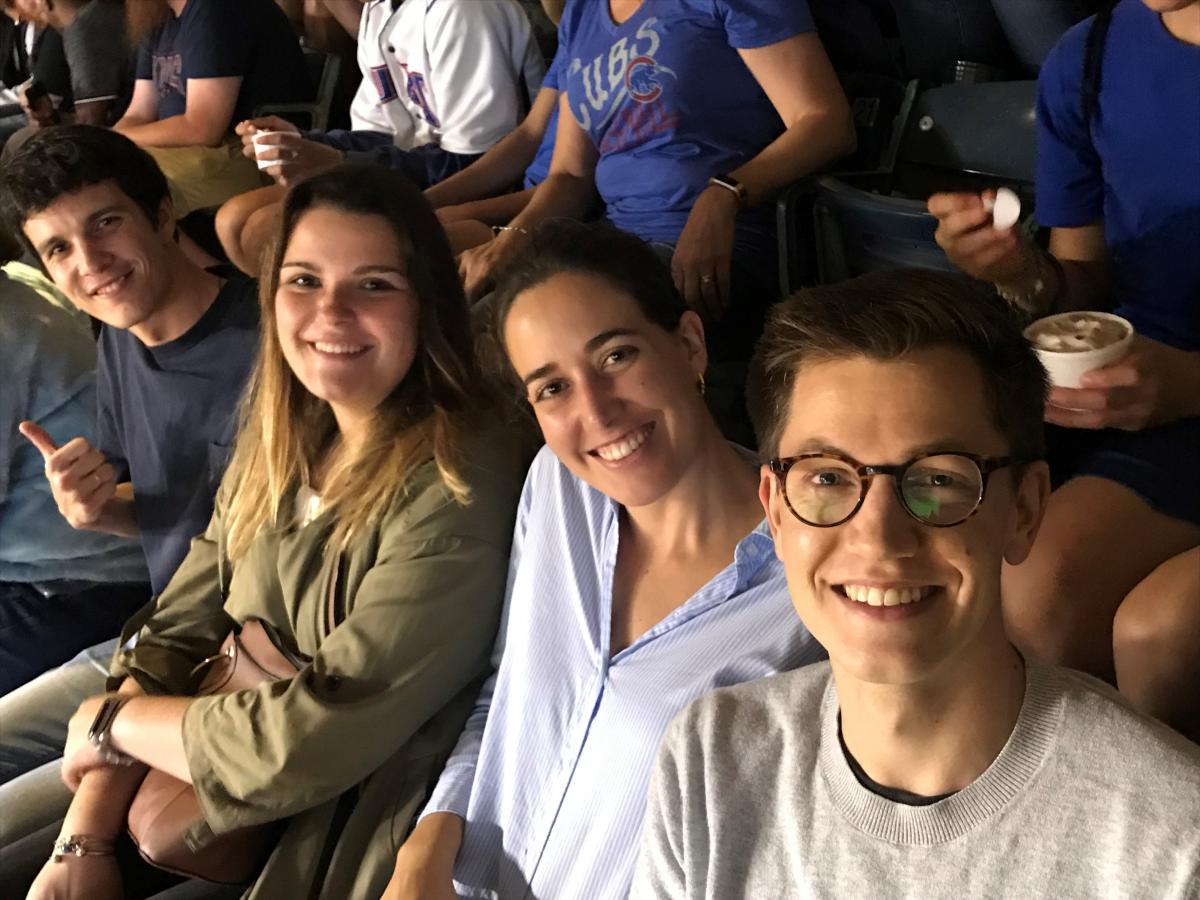 The baseball season may be coming to a close for our beloved Cubbies, but we are looking forward to the next intern team outing!