Hello, I am Saina from Mongolia. I am an intern/trainee for one year in a hospitality program here at the YMCA of the Rockies. I am having a very great time in Estes Park here at the Y. I like here so far. I am so glad I am doing the trainee program, living in this beautiful nature, meeting with international friends and colleagues, and also participating in a bunch of cultural activities. Here at the Y we go on a trip somewhere in Colorado every so often. I went to the Garden of the Gods in Colorado Springs, a shopping trip to 16th street in Denver, Boulder City, and Loveland. Also, I went on a hike to Flat Top Mountain, Twin Sister Mountain, Eagle Cliff Mountain, Bear Lake, Sprague Lake, and Lily Lake. I am learning new knowledge, interacting with international people, and learning a new guest registering system.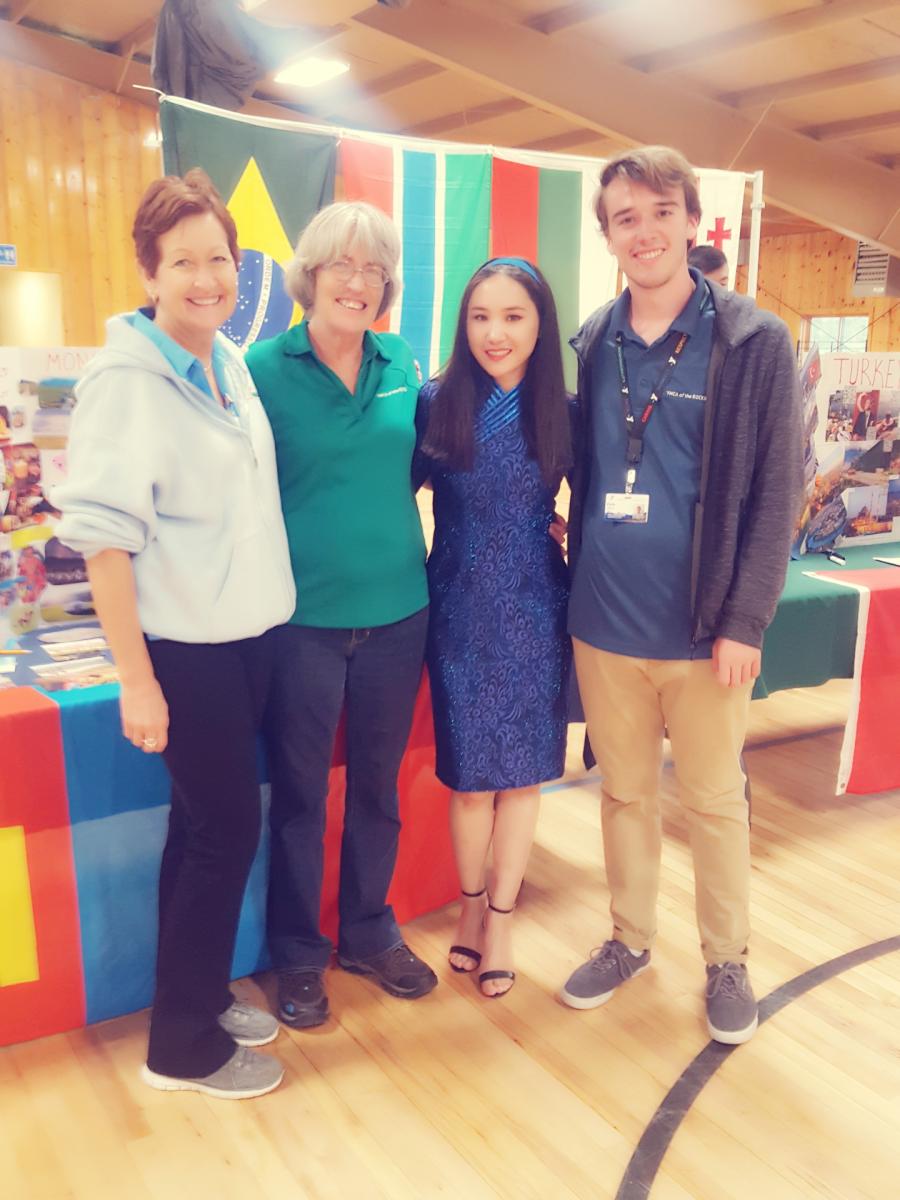 We had the "International Fair 2019" on 7/24/2019 in the longhouse at the YMCA of the Rockies. It was my 1st time to attend a fair here. There were staff from 23 countries here at the fair. They made their own countries' presentation, information board, and performances. I also had a chance to experience other countries' cultures and performances. It continued for 2 hours even though it wasn't enough time to promote our countries, because many staff and guests wanted to know about Mongolia. A funny thing during the fair is we explained eating Mongolian horse meat. It has a very special strong taste. We usually eat horse meat during winter time.
Our team was crazy busy explaining and talking about Mongolian photos, culture, history, food, geography, and tourist attractions of our country during the fair. I was with two Summer Work and Travel program students from Mongolia. We wore our traditional costumes during the fair called "Deel." We were happy to have had an opportunity to promote our country!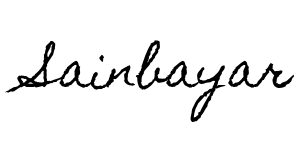 Be sure to check out Sainbayar's other photos from the event below: