As we get closer to the upcoming Thanksgiving holiday, it's important to start planning your menu!
For many Americans, Thanksgiving is a holiday all about the food – from the turkey, to the stuffing, to cranberries (and a debate over store-bought/canned cranberries or homemade!).
We asked some of the Spirit staff their favorite Thanksgiving foods and they said: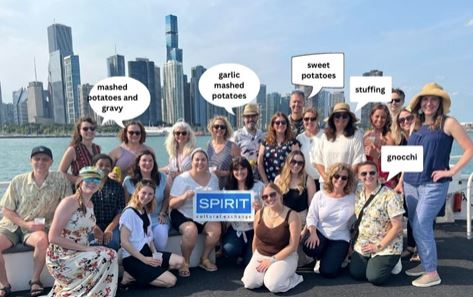 Whether it's your first Thanksgiving or not, make sure to try the following:
Turkey!
Thanksgiving is ALL about the turkey – but it's important to fully cook and season the turkey before you dig in. This is especially important if you are planning to put your stuffing in the turkey when cooking. Failure to cook your turkey and/or stuffing to the right temperature (170°-180° Fahrenheit for the turkey meat and at least 165° for any stuffing you are cooking in the bird).
Every year, the company Butterball opens their Turkey Talk-Line where you can talk to experts about how to best prepare and cook your Thanksgiving Turkey. You can reach them at 1-800-BUTTERBALL (1-800-877-3456).
Mashed Potatoes
Spirit staff overwhelming chose potatoes as their favorite Thanksgiving dish. Whether its mashed potatoes (which definitely require some gravy) or sweet potatoes, there are many different ways to prepare these. Here are some of our favorites: 
Stuffing
If you have never had stuffing before, it might sound a little strange – is bread mixed with chicken broth and seasonings really that good? The answer is YES! 
There are a few different ways to prepare stuffing: you can simply cook it on the stove, you can mix it in a bowl and then bake it in the oven (that's my go-to!), or you can mix it in a bowl and then stuff it in the bird to cook (unless you are an expert turkey-cooker, I would suggest skipping this option as it can be hard to make sure it is fully cooked to avoid getting your guests sick!).
For a shortcut stuffing, we suggest Stove Top brand. But you can also make it from scratch with just a few ingredients (https://www.lecremedelacrumb.com/classic-traditional-homemade-stuffing-recipe).
Cranberry Sauce
As the writer of this blog, I have to advocate for one of my favorite Thanksgiving dishes – homemade cranberry sauce! It's super easy and definitely an improvement on the canned cranberries (which are still delicious if you are looking for an easy option!). This is my annual contributions to the Thanksgiving table and I definitely encourage you to give it a try: https://www.thepioneerwoman.com/food-cooking/recipes/a9614/homemade-cranberry-sauce.
If you are looking for other Thanksgiving recipe options, we suggest taking a look at these sites – they are great resources for any kind of dish you may be looking to make!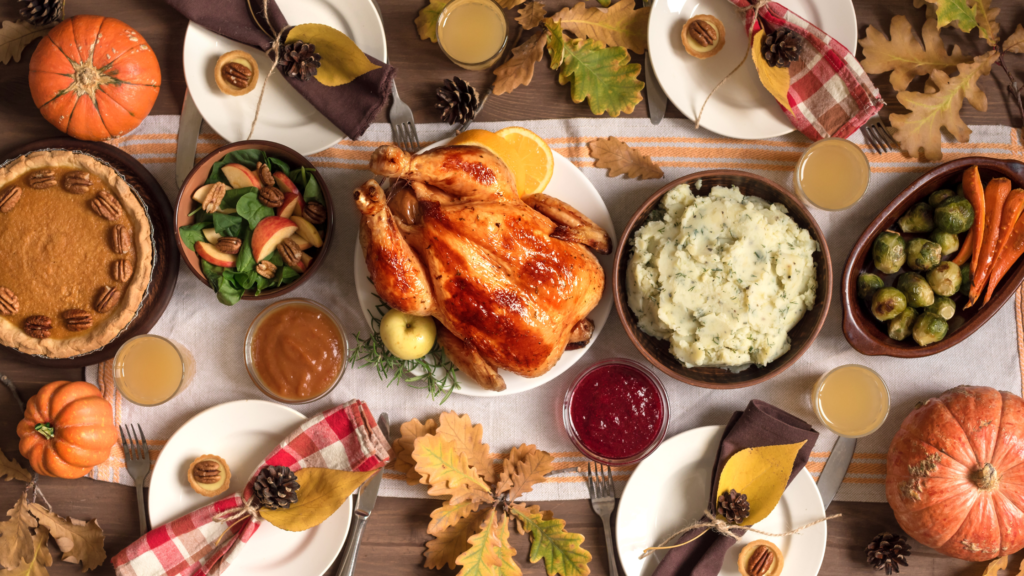 Happy Thanksgiving!