We love to see how our participants celebrate Independence Day during their program, so our theme for Week 4 was "4th of July Spirit." With all of our wonderful submissions, there was plenty of star-spangled fun this week! You can see our top three photos below.
1st Place – Patricia G., Philippines
YMCA of the Rockies in Estes Park, CO
"Hello to 243 years of America's Independence Day celebration. Happy 4th of July! I'm sooo glad that I got to experience one of the happiest Holidays of the U.S."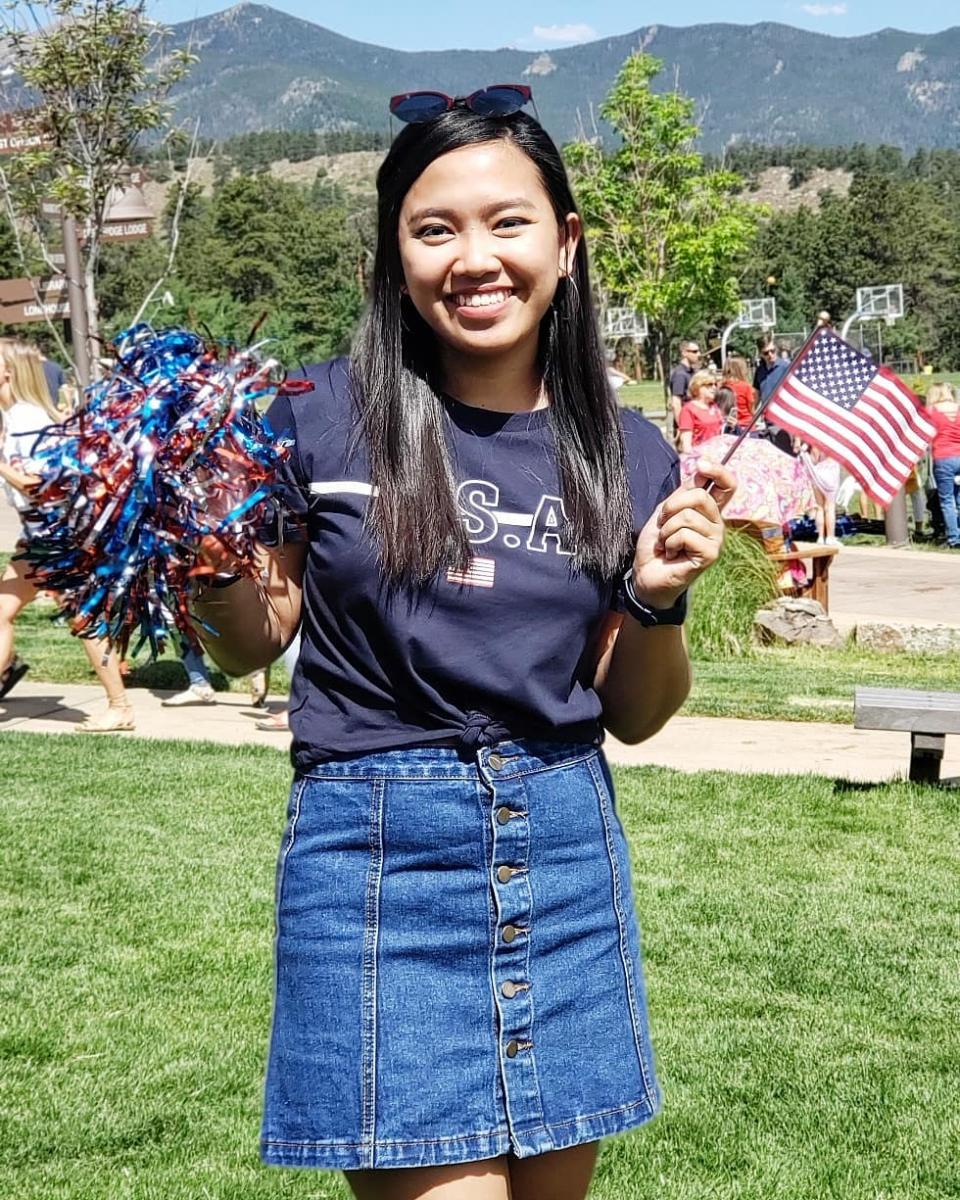 2nd Place – Kaysia G., Jamaica
Lake George Escape in Diamond Point, NY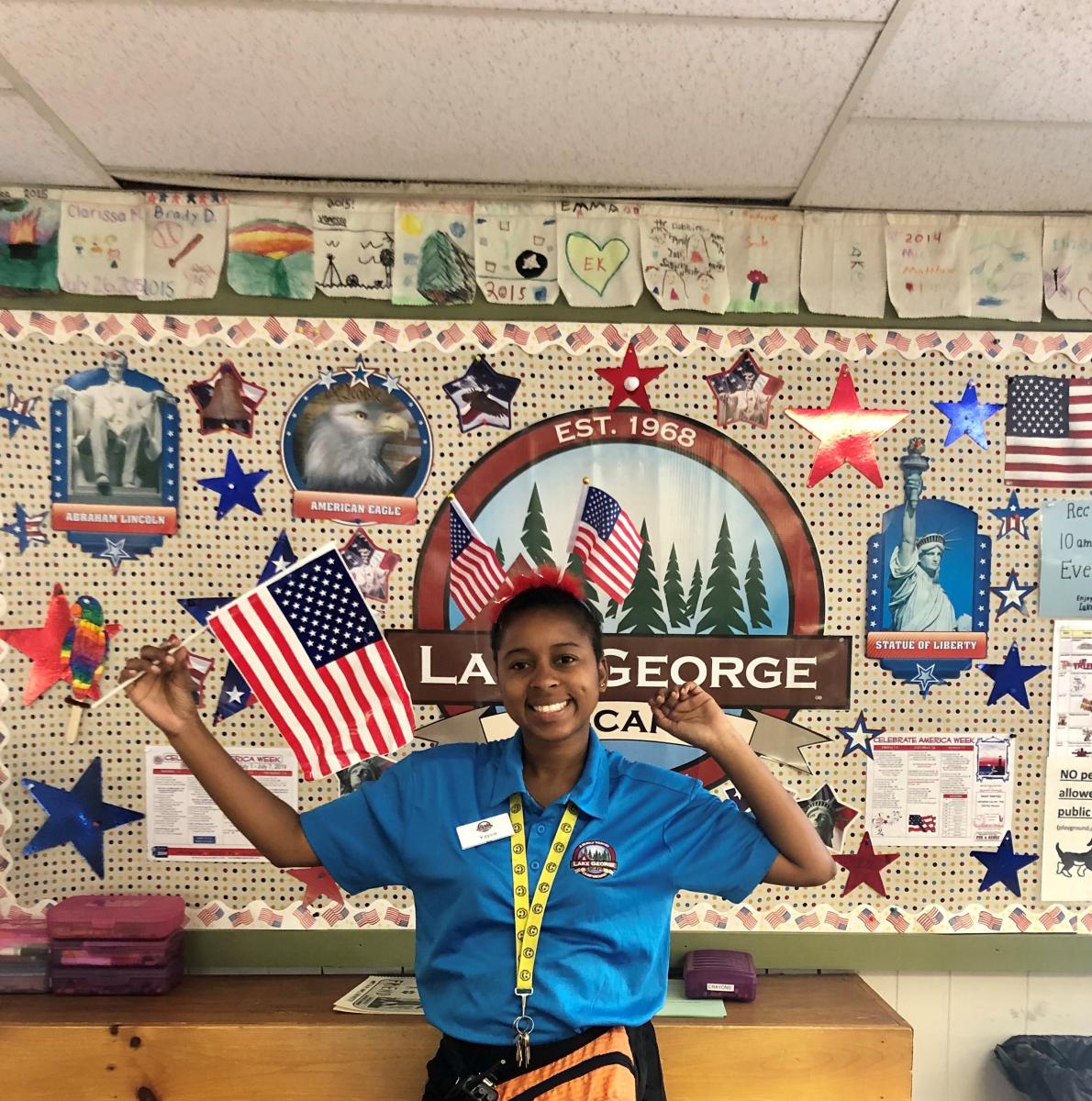 3rd Place – Yiyang X., China
Godfather's Pizza in Arnolds Park, IA
"The busiest girls still made it to enjoy the awesome fireworks."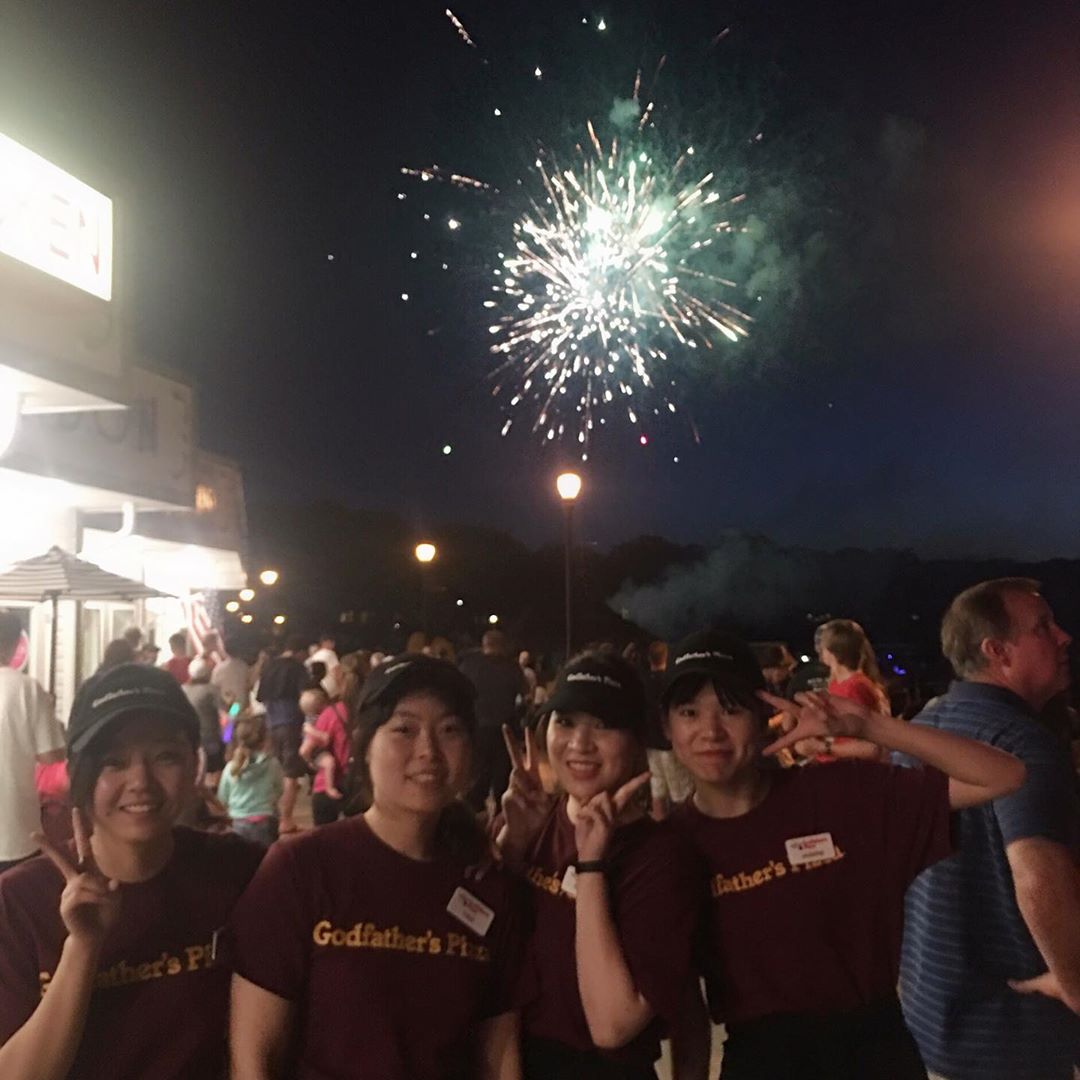 Be sure to check out our other finalists from Week 4: