Spirit staff is excited for the 2022 Summer Work Travel Program, and our participants from around the world are just as eager to embark on their cultural exchange adventure in the U.S.
We have been working hard to prepare our participants with the most up-to-date information regarding the COVID-19 pandemic, and our international and domestic partners have been finding new and creative solutions that will ensure our participants are safe when they arrive.
The Summer Work Travel Program might still look a little different this year, but our Host Employers are looking forward to welcoming our participants and sharing in their cultural exchange experience. The health, safety, and welfare of our participants is always our number one priority, so we have put together the following Q&A to help Host Employers prepare for 2022.
If you are a Host Employer who will be welcoming participants this summer, here are a few things you should know.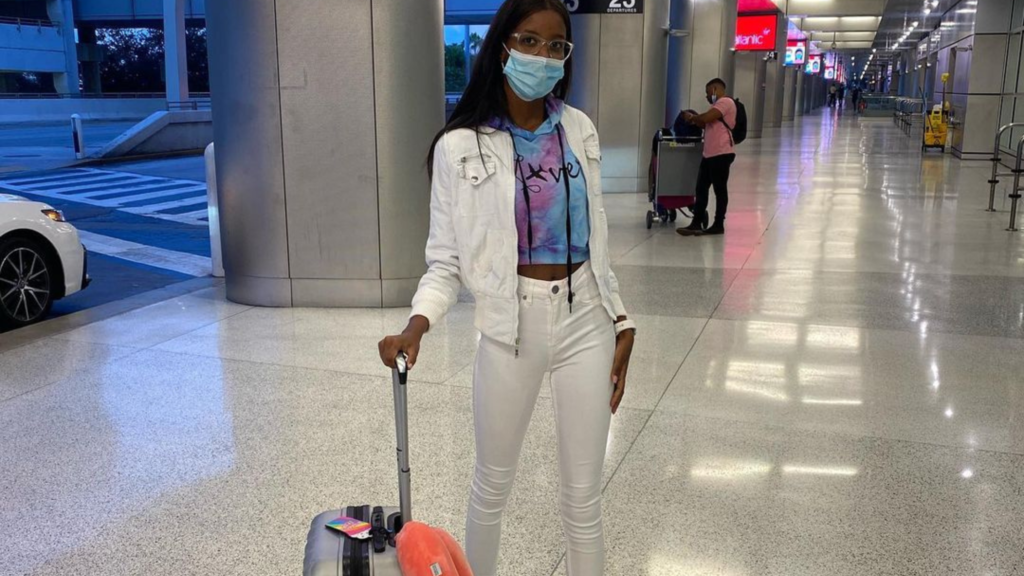 General Summer Work Travel Questions
Q: Do Summer Work Travel participants require a COVID test or vaccination before they arrive?
A: All air passengers 2 years or older with a flight departing to the US from a foreign country are required show a negative COVID-19 viral test result taken no more than 1 day before travel, or documentation of having recovered from COVID-19 in the past 90 days, before they board their flight. All non-U.S. citizen, non-U.S. immigrants traveling to the United States by air are also required to show proof of being fully vaccinated against COVID-19. Visit here for current information on international travel restrictions.
Q: Do Summer Work Travel participants need to quarantine when they arrive?
A: CDC recommendations are to get tested 3-5 days after travel AND stay home and self-quarantine for 5 days after travel.
Quarantine requirements are generally determined by State and local governments. Spirit recommends contacting your local authorities prior to participants' arrivals to determine quarantine requirements.
Summer Work Travel Pre-Arrival
Q: Will Summer Work Travel participants be boosted before arrival?
A: Participants are required to be vaccinated before entering the U.S., but are not required to be boosted. The U.S. continues to accelerate the rate of COVID vaccination efforts, and everyone 12+, regardless of which COVID-19 vaccine they first received, should get a booster to help protect against severe disease caused by infection with COVID-19. The COVID-19 boosters are generally offered free of charge. Appointment availability and distribution sites vary by state and community. Spirit is recommending that participants ask their Host Employers for information about where and how to sign up for getting a booster.
Q: Will participants be asked if they have already had COVID?
A: Per the current CDC requirements for travel to the USA, any participant who recently recovered from COVID-19, may travel with documentation of recovery from COVID-19 (i.e., a positive COVID-19 viral test result on a sample taken no more than 90 days before the flight's departure from a foreign country and a letter from a licensed healthcare provider or a public health official stating that you were cleared to travel). Spirit also receives information regarding any other participant pre-existing health conditions, which we use to assess a participant's qualifications for the program and to use in case of medical emergencies.
Q: Do we know if testing is readily available in their countries so they can be tested prior to flying per CDC recommendations?
A: Spirit informed all our international partners about the testing requirement, and none have indicated this will be an issue.
Q: If a student applies and receives a job offer and is then not able to travel due to the virus, are they eligible for a refund from Spirit?
A: Yes, Spirit has a generous refund policy for our portion of their fee. Last year every participant who had to cancel their program due to COVID was refunded their Spirit program fee.
Q: If we are unable to have students due to State COVID-restrictions, will Spirit help them identify a new placement?
A: Yes, Spirit will continue to work with a participant and our other Host Employers to identify alternate placements.
Q: What is Spirit doing to prepare participants for embassy visa interviews?
A: Spirit has no control over when embassies will open for visa interviews, and at this time embassy visa services vary significantly by country. Spirit is partnering with our international agents to prepare participants for visa interviews by providing participants with the requisite documentation such as job offers and DS forms and assisting with the scheduling of visa interviews, when available.
Summer Work Travel Post-Arrival
Q: If a student tests positive, are we expected to pay participants while quarantining?
A: Spirit recommends that Host Employers work with the participants to provide some financial support if they contract COVID. This support can be any combination of the following:
Waive housing fees if housing is employer provided
Supplement housing fees if housing is not employer provided
Purchase food and any essential items while they are in quarantine
Pay participants for shifts missed due to COVID
Give them extra hours/shifts when they return to work, if they are physically able, so they can make up for lost income
If they contract COVID while working, check if the Workers Compensation policy will provide for lost income or other financial losses
Q: What is the policy if a participant tests positive for COVID-19 while here?
Notify Spirit so we can provide support to the participant and ensure they are receiving appropriate medical care.
The Host Employer's policy should be based on State and local guidelines and be consistent with guidelines for American employees
Q: Do students have coverage for COVID related health care costs?
A: Spirit provides all participants with accident and illness insurance, which covers testing and treatment for COVID when prescribed by a doctor. That insurance does not cover costs associated with preventative measures like a COVID booster. However, the COVID boosters are generally free from government distribution sites.
Q: What do we do about housing if a participant is quarantined for infection or exposure to COVID-19?
A: If Host Employers provide housing, they should have a plan in place for alternate housing where participants can quarantine away from other participants. Host Employers should follow CDC, State, and local guidelines, as well as doctor recommendations, regarding who needs to quarantine (just roommate, any friend who had contact in the last 48 hours, etc.) and for how long. A best practice for Host Employers is to provide free housing and food assistance during the quarantine period.
Q: Do I need to make any special housing arrangements for participants?
The health, safety and welfare of our Summer Work and Travel participants is the priority of both Spirit and the Department of State. As you evaluate housing for this summer, please consider precautions needed to provide a safe environment for participants. The CDC provided recommendations for communal and dormitory style living in its CDC housing guidelines. Spirit will focus on the safest environments and ones that meet CDC housing guidelines.
Further questions? Contact your Spirit Representative or email us at support@spiritexchange.com.