On February 11, Spirit Representatives Cathriona and Katherine met 25 participants at Knuckleheads for some pizza and bowling! Some of the participants had never bowled before, but everyone caught on quickly and had the chance to play a few games. Everyone enjoyed pizza, and a few participants even tried out the trampoline park!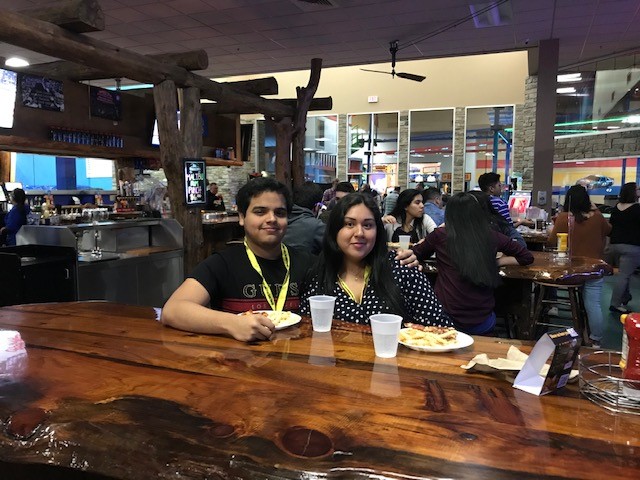 Cathriona and Katherine enjoyed talking with them about how they were adjusting to the cold Wisconsin weather and the chance to live in dorms. Many of the participants are taking advantage of their location to try skiing or to visit Madison or Milwaukee.
The next afternoon, a group of eleven new participants were able to join Cathriona and Katherine for pizza and bowling! They talked about the chances they had to practice their English at work and what other places they wanted to see before they returned home. This group had some very talented bowlers with lots of experience!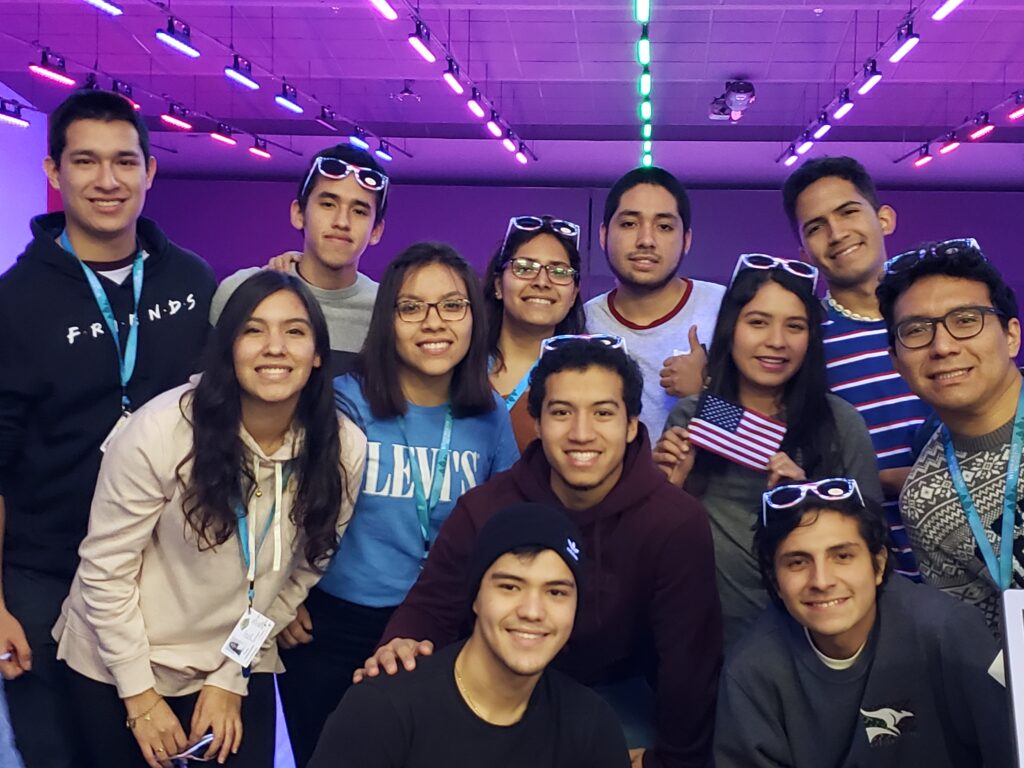 That evening, love was in the air at the Hiawatha dorms for the Valentine's Day dance organized by the Wisconsin Dells J-1 Consortium. Cathroina and Katherine helped decorate to set the atmosphere, and then they ran the snack table. This gave them the chance to chat with more Spirit participants and other students living and working in the Dells this winter.
The trip was a great chance to meet our participants and hear about their experience in the U.S.!