Spirit's BridgeUSA Teacher Program provides the opportunity for international educators to share their culture with American schoolchildren by teaching in the US and a hosting cross-cultural activity between their US classrooms and children in their home country. Our current exchange teachers planned many cross-cultural events this past school year, and we just had to share them! Here are some of the virtual exchanges that took place in Host Schools throughout the United States this year:
Luis – High School Teacher from Colombia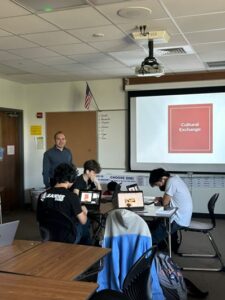 "Students met in a virtual space set up as a video conference led by me and a Colombian Teacher, where they shared about their culture, food, traditional clothes, and any other relevant aspect they consider it was important to talk about to try to make new international friends.
This cross-cultural activity will help to ensure that every student feels included, where the time and space are given to learn in their way, and be aware about how talking about their own culture in a respectful, mature way is essential for success in life outside the classroom."
Lesley – Middle School Teacher from South Africa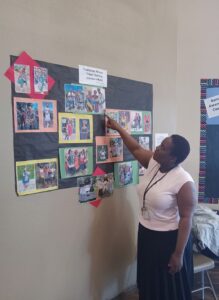 "I created a mural for the school. It showcased the different tribes and how they dress. It also shows different clothes for different occasions. Also, It showed different clothes for different sexes. I had a presentation where I explained how different tribes dress on what occasions. It helped that I had pictures so they could ask questions. Since the mural is on the school board where everyone can access It, colleagues and students alike have been coming to ask questions about different tribes."
Cindy – Elementary Teacher from the Philippines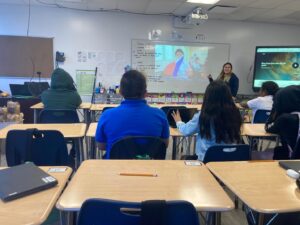 "We started off by showing my class a short video clip on how Americans influenced the Filipino people in terms of education. Followed by a virtual exchange between my students from the Philippines and my current students now. I could say, the greatest impact that these students have, will be to be able to compare the difference between the USA and the Philippines in terms of everything. From our way of life, the transportation, the food, and the weather as well. I can observe that my students now are more grateful for what they have, and more appreciative , because they are able to see and witness a different version of life in my country."
Thank you to our Exchange Teachers for all their hard work making these exciting virtual exchanges happen! You can learn more about Spirit's Teacher Program by visiting: www.spiritexchange.com/travel/teach-in-the-united-states