The Spirit Alumni Event in Guangzhou was a small but enjoyable event that coincided with our 2019 China Job Fair. Along with Spirit representatives Hope and Erin and
CSCEE
staff, a couple of former participants attended and had the chance to catch up with their former host employers
Hotel Terra Jackson Hole
and
YMCA of the Rockies
.
Anna from Hotel Terra
and
Mark from YMCA of the Rockies
enjoyed reconnecting with the alumni and hearing about what they've been up to since returning to China. Wanyi C., who attended Spirit's program in 2019, even brought her mother to the event. It was so nice for Wanyi's mother to meet Anna from Hotel Terra, where Wanyi worked over the summer.
Jingwei H., who also attended Spirit's program in 2019, shared her memories of the friends that she made over the summer who live all over the world. They stay in touch through social media and she hopes that they will travel together again!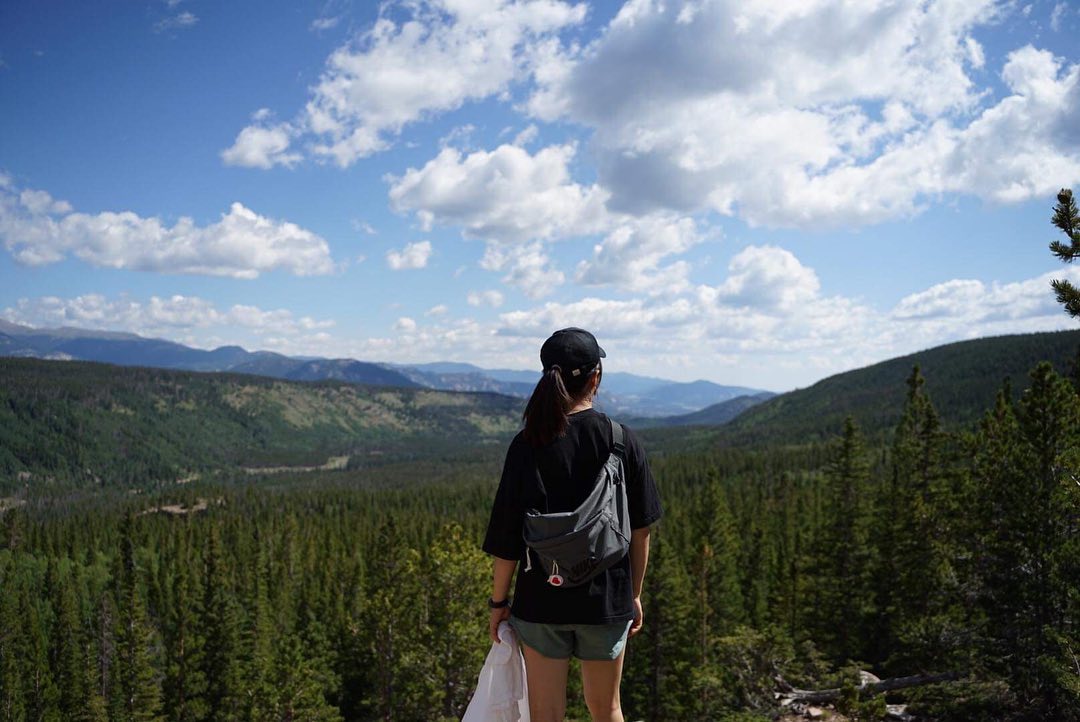 Jingwei in Estes Park
Both employers were so excited to see their former participants. Upon first seeing her former employer, Wanyi sprinted from the elevator to give Anna a big hug!
Attendees enjoyed snacks, coffee, and tea. Erin gave a short speech welcoming the alumni and explaining Spirit's valued history of cultural exchange partnership with CSCEE. Spirit created a slideshow of pictures from all alumni in attendance.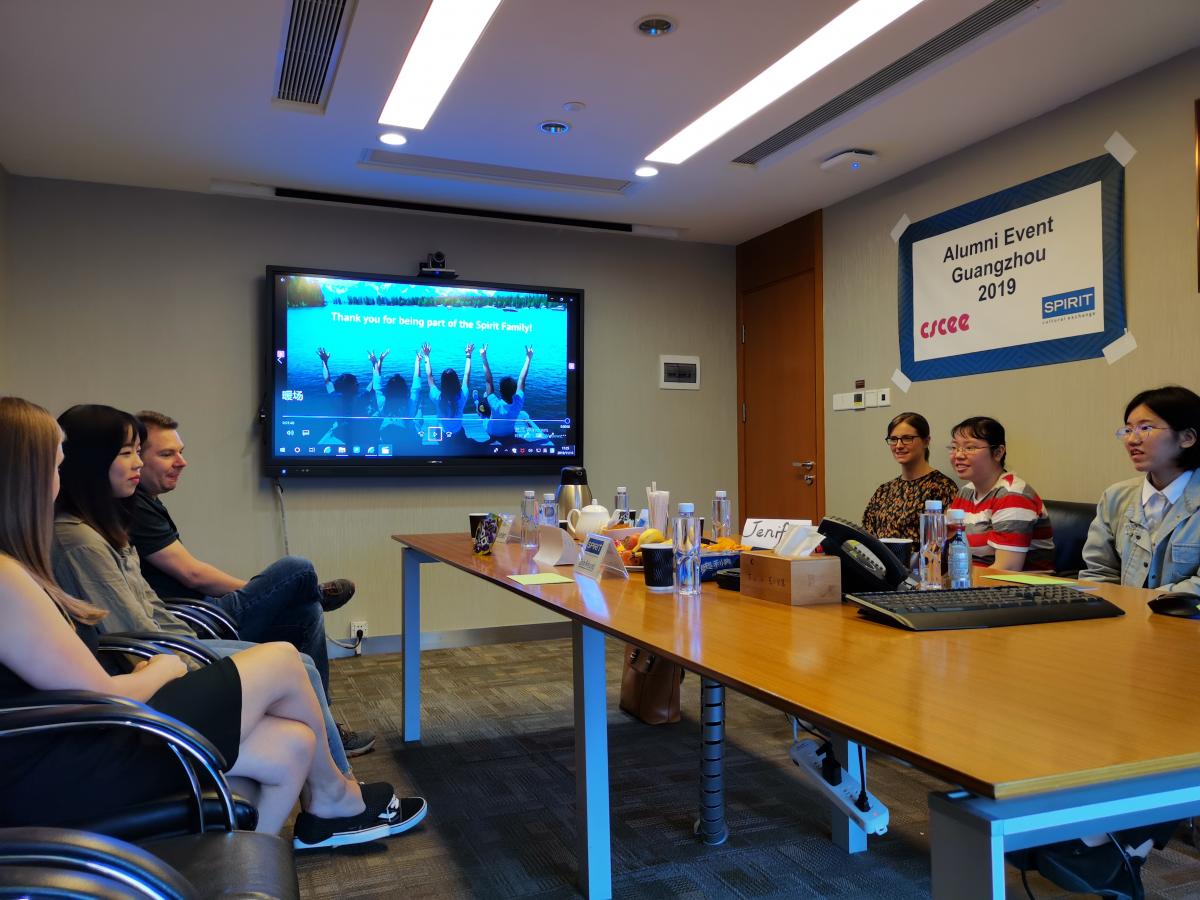 It was a great way to for employers and alumni to reconnect and reflect on the importance of cultural exchange in their lives and the event was an opportunity to strengthen the cultural exchange community in China.