I am so happy to be writing to you from our host family's house in Quito. Late last night we were dropped off at Monika's house, and she has been such a welcoming host. She showed us around the house at midnight and asked us all about our trip. In the morning after breakfast, Monika showed us where the
Simon Bolivar Spanish School
was (less than a block away) and walked us to the tourist bus stop.
I have never done a tourist bus tour – I usually try to stay away from touristy things – but I really recommend this tour. The bus was double decker, and in my opinion that is really what made it worth it. Old Town Quito is full of 17th century colonial buildings; some have been refurbished and some have not. From the ground level they are colorful buildings full of bustling shops, but from the second level of the bus, you are eye level with the balconies full of flowers and beautiful scrollwork moulding. If you like architecture, the elevated view is completely worth it. It is also unique to see all of the plazas and churches from this elevated height. You are closer to the intricate decorative elements and get a bird's eye view of the historic plazas.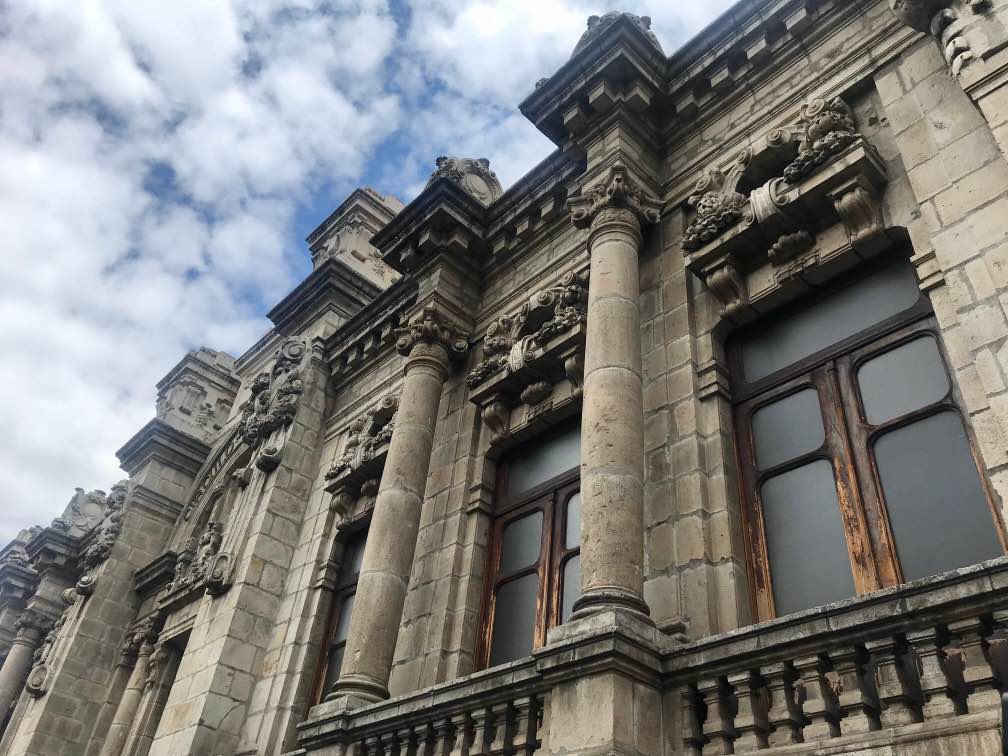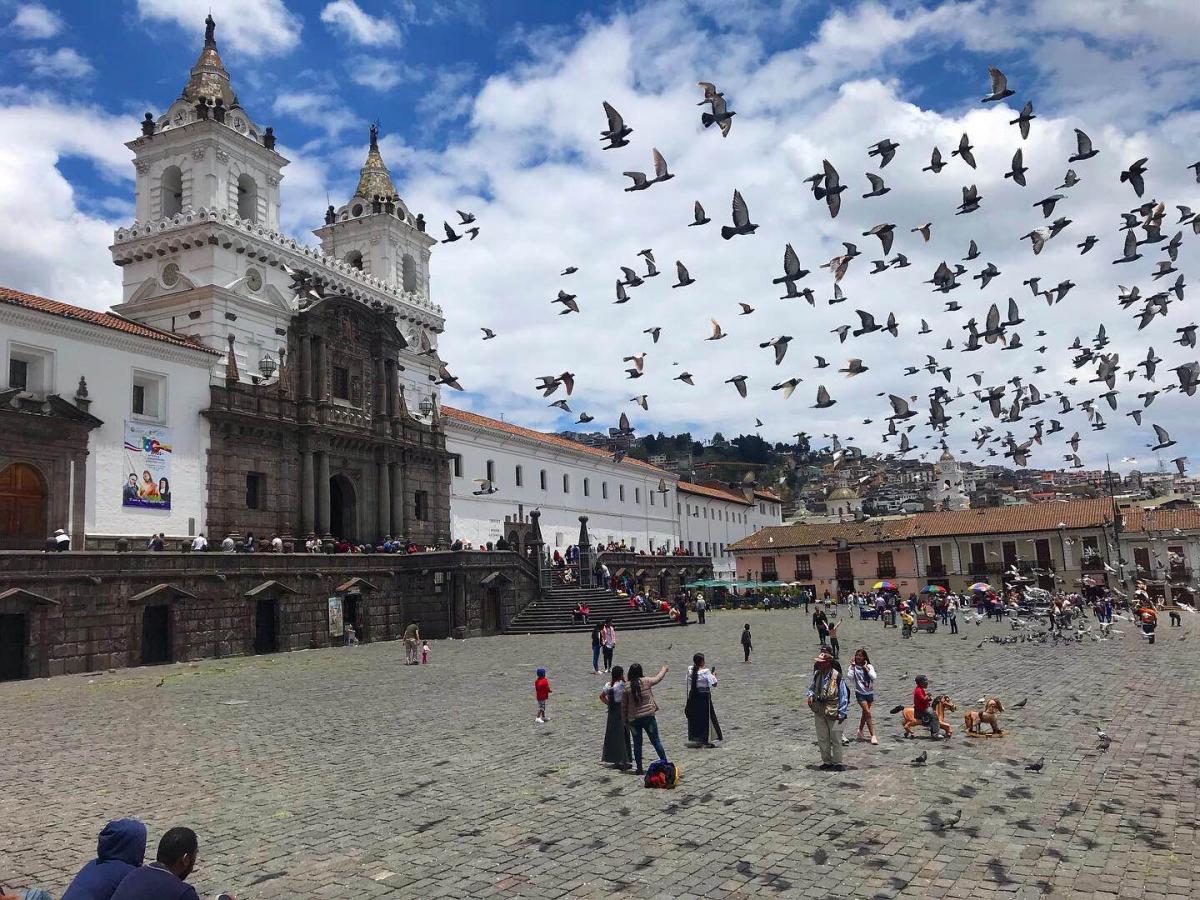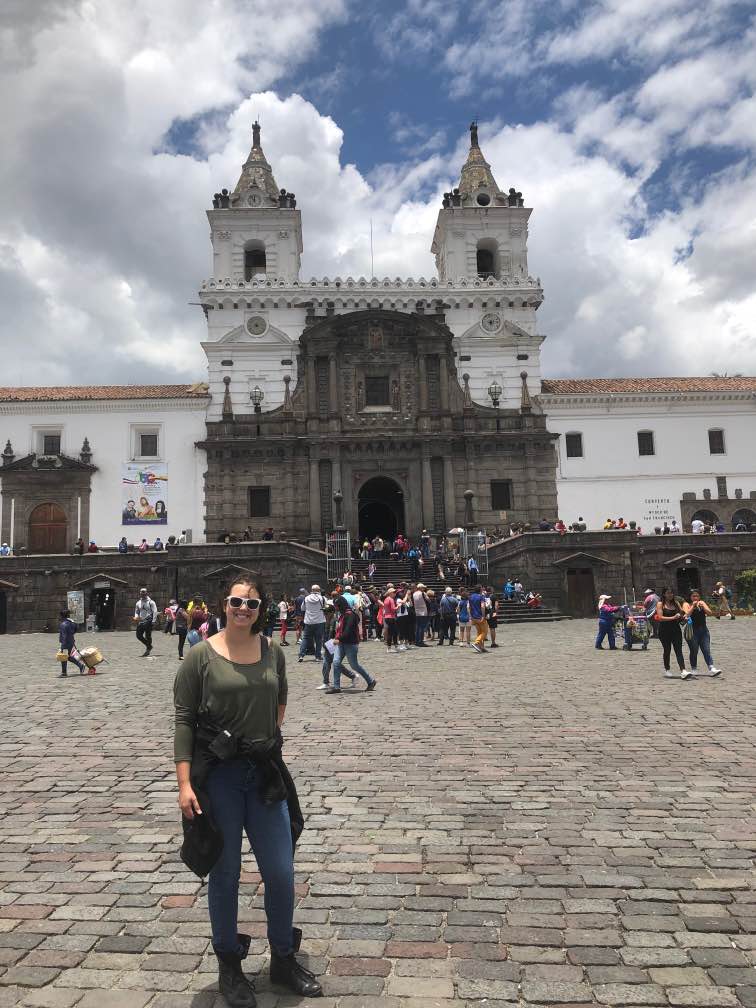 The bus is also hop on hop off, so you can get off at any stop you want to explore further. We got off at Plaza San Francisco to check out the church and the mercados. The church was a sensory overload – so much gold and so many oil paintings. After a few hours in Quito, we learned that many of the churches are like that. They were incredible. We walked from Plaza San Francisco to the Grand Plaza, where the presidential palace and museum is.
Once we got back on the bus, we drove up a hill; I should mention that Quito is situated in a valley 9,000ish feet above sea level in the Andes mountains. Up the hill was an aluminum statue of the Virgin Mary with wings. She was beautiful and reminded me of the copper Statue of Liberty. We had time to walk around the area to see the statue, look at the magnificent view of Quito, browse the local handicrafts, and try some Canelazo. Canelazo is a hot fruit drink from the Andean highlands of Ecuador, Colombia, Peru, and northern Argentina. It can have alcohol in it, but I don't think mine did.
After the tour we went home for a chocolate making class lead by Monika; I'll write about that next time!