After our day exploring Quito Old Town, we went back to our homestay where Monika was hosting a chocolate-making and history lesson.
We learned that Ecuador exports some of the finest quality cacao and chocolate in the world. Ecuador has been producing cacao products longer than Mexico, even though Mexico is more well-known for chocolate in our modern society. When cacao is grown, the pods are yellow, and the cacao we eat is actually the seeds inside.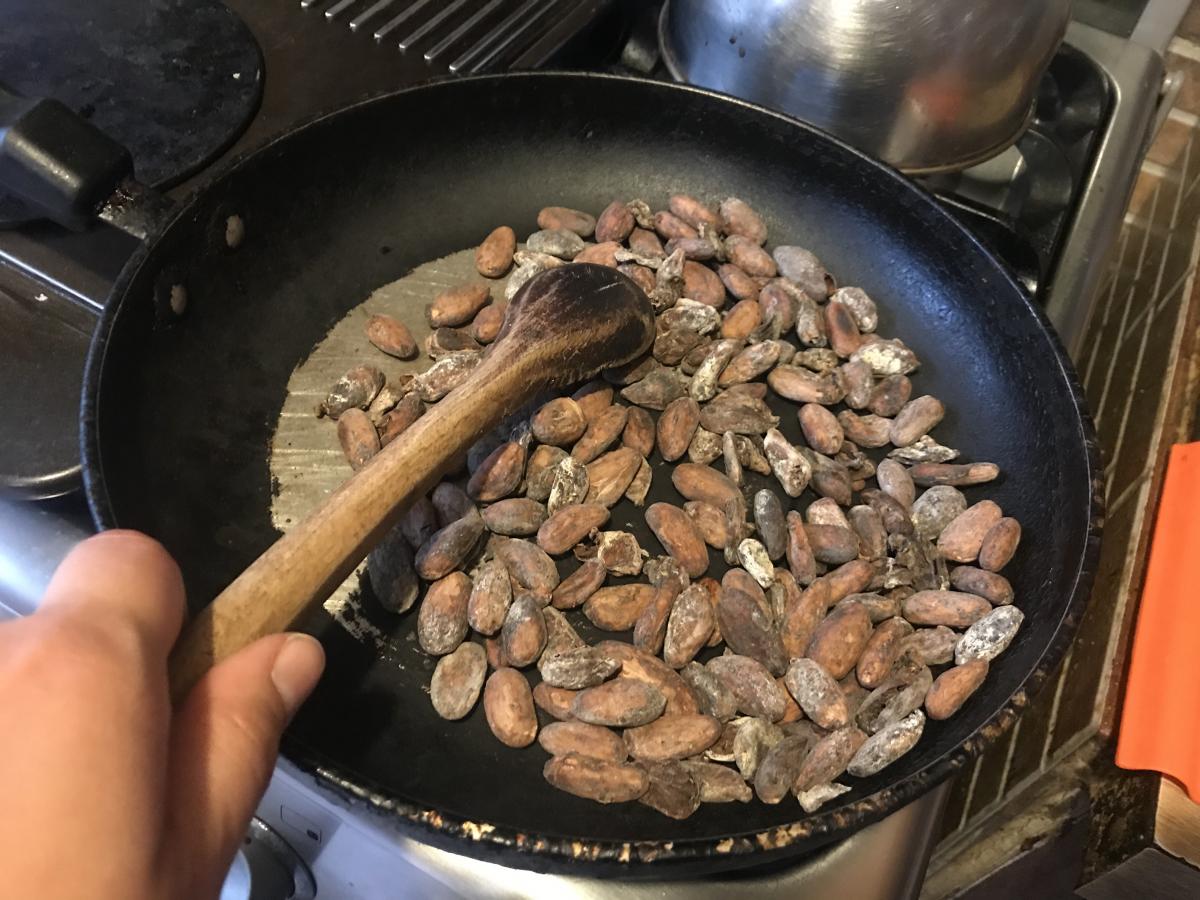 How to make chocolate 101:
Roast the cacao in a heavy bottom pan. If the bottom is too thin, the cacao will burn.
The cacao speaks to you. As you are roasting the cacao, you will begin to hear popping sounds similar to popcorn. After you hear 8-10 pops, the cacao is done roasting.
Remove it from the heat and peel off the husks. These husks are what is sometimes mixed into exfoliating scrubs. Be careful not to burn yourself! Michael has little blisters on his pointer fingers and thumbs from peeling cacao nibs while it was too hot!
Next, grind the nibs into a powder.
Done! (ish) Now you have to decide what to make with it. This powder is 100% cacao, so it is very bitter and does not hold together, but you could definitely taste that it's chocolate!
We ate cacao in 3 ways. First we mixed it with water, powdered milk, a little sugar, and passion fruit to make a fondue. We dipped in strawberries, pineapple, banana, and golden berries. It was SO. GOOD.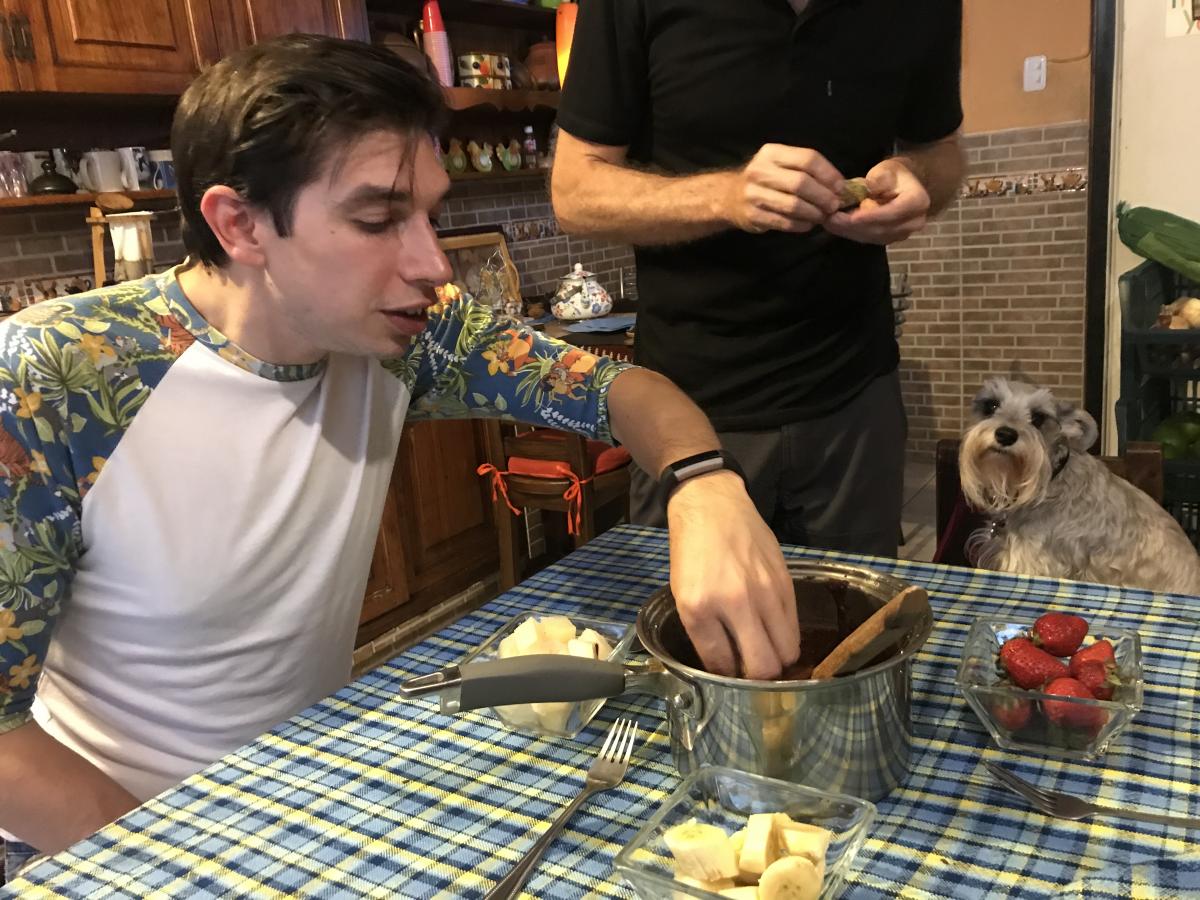 Next Monika made traditional Ecuadorian hot chocolate. Instead of putting marshmallows in it, they put mozzarella cheese in the bottom! It gets all melty and mixes with the hot chocolate. I liked eating the chunks of cheese that had chocolate on them, but I will admit I was not a fan of the chocolate with a faint cheese flavour. Michael is Cuban, and he said that when he was young, his mom used to make him Cuban toast with cream cheese to dip in his hot chocolate; this Ecuadorian hot chocolate reminded him of that.
The last way we had the cacao was in a cocktail. Monika mixed the fondue with more passion fruit, cream, and an Ecuadorian liqueur she said was like tequila. Monika said the cocktail was like an Ecuadorian Bailey's. It was really good and reminded us of a White Russian Bailey's mix.
The class was really informative and the chocolate was delicious. 10/10 would enroll again!