Meet Jolene! Jolene is a BridgeUSA Hospitality Trainee from the Philippines. She first came to the US as a Work & Travel participant who spent her program in Wisconsin. As a Work & Travel participant, Jolene said, "I made a lot of friends and learned a lot like always be humble and nice."
5-Star Training
She is currently training at a 5-star property in West Virginia and has been learning new skills like "multi tasking, working under pressure, and helping organize events."
Cultural Activities
When she's not training, Jolene gets to explore nearby cities like Washington, D.C.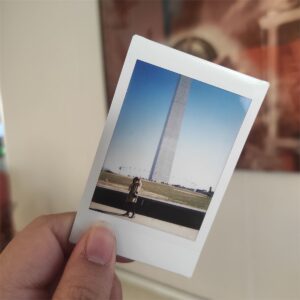 This winter, Jolene has been enjoying winter activities in her area. She writes, "We went snowshoeing and snowboarding with our American and Indonesian friends. It's hard at first because you kept on falling but it's fun and it's a great experience. We can't wait to come back."
Thank you for sharing with us, Jolene!
If you'd like to learn more about Spirit's Internship program, click here.