We recently asked Robert to describe his Spirit Cultural Exchange experience so far as a J-1 Teacher placed in Illinois. Robert is from Kenya and is teaching High School English Language Arts (ELA). Read on to learn more about how it's going!
How did you learn about Spirit's J-1 Teacher Program in the USA?
I learnt about Spirit from a list of BridgeUSA organizations in America. I collected more detailed information about Spirit Cultural Exchange on Facebook and Spirit Cultural Exchange website.
Describe your Host School and the campus. How is it different than your school in Kenya?
The school provides teachers with enough classroom resources, professional development opportunities and a conducive environment that enables teachers to cross share and support one another. The High School also has various clubs and societies that students and teachers join depending on the areas of interest. The school is different from my school in Kenya in terms of racial diversity, infrastructure, and schedule. The school has major facilities like theatres, stadium, auditorium, gym, and a more resourced and planned library that I did not have in my Kenyan school. In America the Teacher is given a class and the students report to the teacher while in Kenyan Schools the teacher goes to class from an office outside the classroom and leaves for another teacher to come in at the end of his/her lesson. Students in Kenya also put on uniforms, while American students do not put on uniforms.
In what ways is teaching different in the U.S. than teaching in Kenya?
Teaching in the USA is different from teaching in Kenya in terms of instructional approaches and assessment. American classrooms have incorporated technology; I have a Google Classroom platform and a physical classroom platform that presents learners with the opportunity to choose the platform that works best or blend both. The process of offering differentiated and all-inclusive instructions also benefits all the learners. Assessment in America is formative. In Kenya students almost entirely depend on the physical classroom. Students in Kenyan high school go through a selection process that leads to most classes having students with the same abilities. This means that instruction is centered to only favor a certain pace of learning. The assessment is summative, and students compete for the slots available in the institutions of high learning. American schools also invest in software that make assessment, instruction, and behavior management easy. In the U.S. we have software like Skyward, Kami, Google Classroom etc.
What is your favorite part so far about the USA or teaching at an American high school?
I have loved the diversity in American classrooms, having students from different races, entry behaviors, and social-economic background. There is a lot of learning opportunities when instructing learners with different background. They also get a chance to learn from one another. The technology in American schools has also made teaching and assessment fun for me.
Have you had any culture shock? What happened and how are you handling it?
Good question.
My main culture shock was the food. My American colleagues, and few friends took light lunches, brunch, and fast foods. I also felt like most American foods had a lot of sugar. I keep trying variety of foods. Along the way I have found a good pancake house, and other places that offer Indian and African foods that I can take. I also found an African store, and other super stores with groceries and ingredients that I need to prepare Kenyan food.
In Kenya we speak and learn British English. I had some culture shock with a little of Midwest metaphors, pronunciation, and sentence construction. I have adjusted in these areas by reading and asking my colleagues to provide additional explanation, in the interest of clarity. I am happy they have been very understanding.
Why do you think doing a program like this is so important?
I believe this is very important program because it presents opportunities for my colleagues to learn from me as I learn from them. I have shared with them various approaches to teaching, behavior managements and assessment approaches that we use in Kenya for their consideration. The students also get a chance to experience and appreciate diversity through collaboration with my Kenyan School. At an individual level I believe the program has presented me with an opportunity to grow professionally.
Tell us about what your cultural exchange activity plans are for your students this year.
My cultural exchange activity will involve my students responding to a set of questions that I am developing titled "When do you Really Know someone?" Because of the huge time differences, Kenyan students will respond to the questions in writing and in video recording for the students in America to view at their convenience. It will present the learners on both ends to share their experiences.
Additionally, on November 23rd, 2021, I will do a virtual tour of Kenya to my students and colleagues: I will present to my colleagues on Google Meet, and one on one to the students.
Tell us about your colleagues and their role in your exchange experience so far.
My colleagues have been very resourceful in helping me understand the American curriculum. During my transition from Kenya to America my colleagues supported with study resources, information, and encouragement. The staff meetings and structured communications via email presented me with opportunities to learn about the school's expectations, rules, goals and more about the student. I also got regular updates from the main office. My colleagues have also created, suggested, and invited me to monthly cultural activities that have helped me to experience the American culture, and given me a better teaching experience.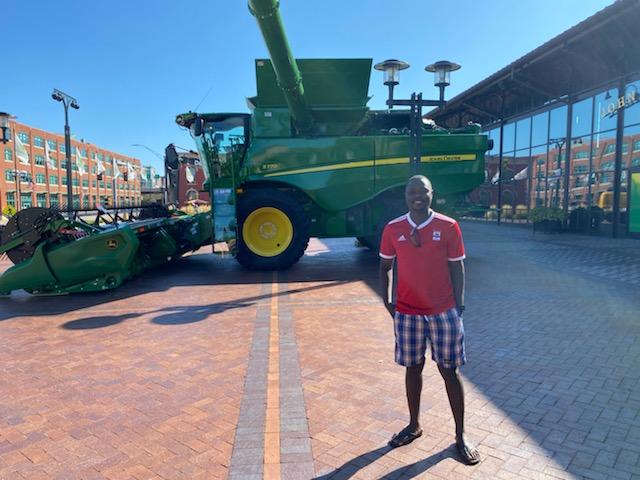 For more information:
The J-1 Teacher Program is a cultural exchange program created by the U.S. Department of State to foster peace and diplomacy across nations. Exchange teachers gain professional education experience by teaching in the U.S. as part of a 1–3-year cross-cultural exchange program. As lead teachers in K-12 classrooms across the U.S., international teachers offer a unique resource for global learning to American students and schools.
Learn more about Spirit's Teacher Program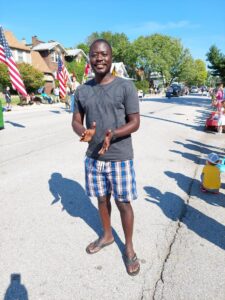 Spirit Cultural Exchange is always looking for Host Schools interested in hosting our exchange teachers. If your school district is interested, you can learn more here: